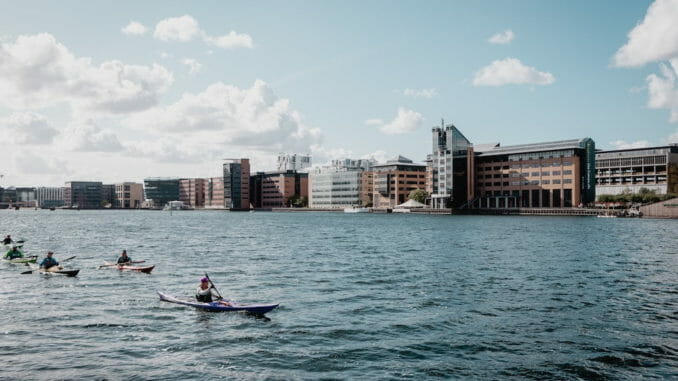 The waterfront area of Kalvebod Brygge is situated in Vesterbro, Copenhagen. You will find it directly across the water from the much loved summer hangout spot of Islands Brygge Copenhagen.
This area has been a bit overlooked – it is full of high-rise office buildings and some hotels, but has been pretty much been devoid of atmosphere. For waterfront activities, locals much preferred to head to the Islands Brygge Copenhagen instead.
Kalvebod Brygge District Copenhagen
Architects designed many of the buildings in the 1990s, and as a result, the area looks cool. However, it continued to be dominated by office buildings. That meant that after 5pm there was not much life around, even in the summer.
And thus, the Kalvebod Waves were designed in 2010 to bring some pleasant public spaces. Here, you can lounge in the sun, rent a canoe, sit on the platforms jutting into the water or walk the promenade.
Kalvebod Brygge Copenhagen: for who/ for what type of travellers?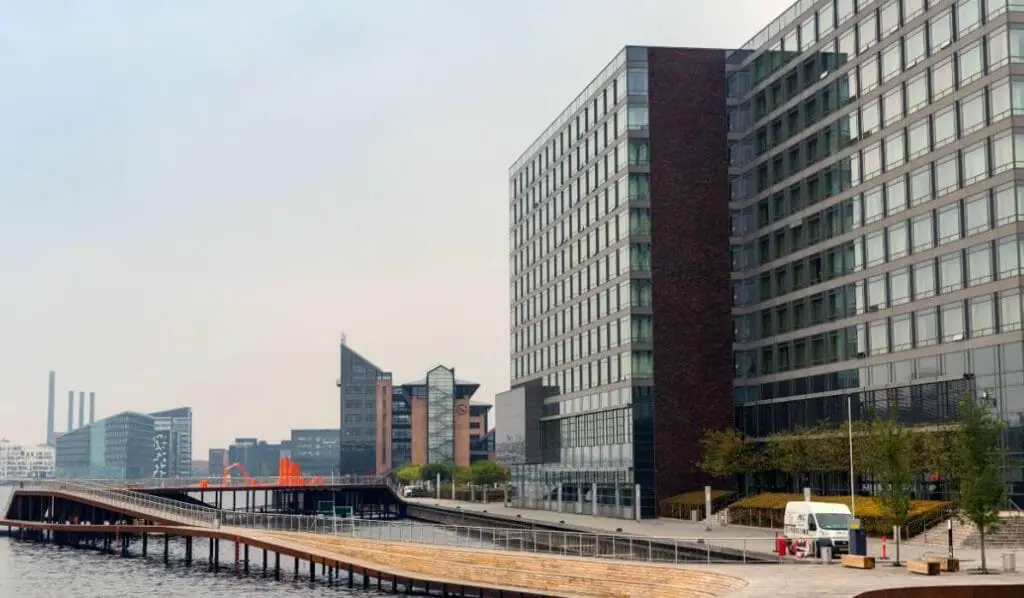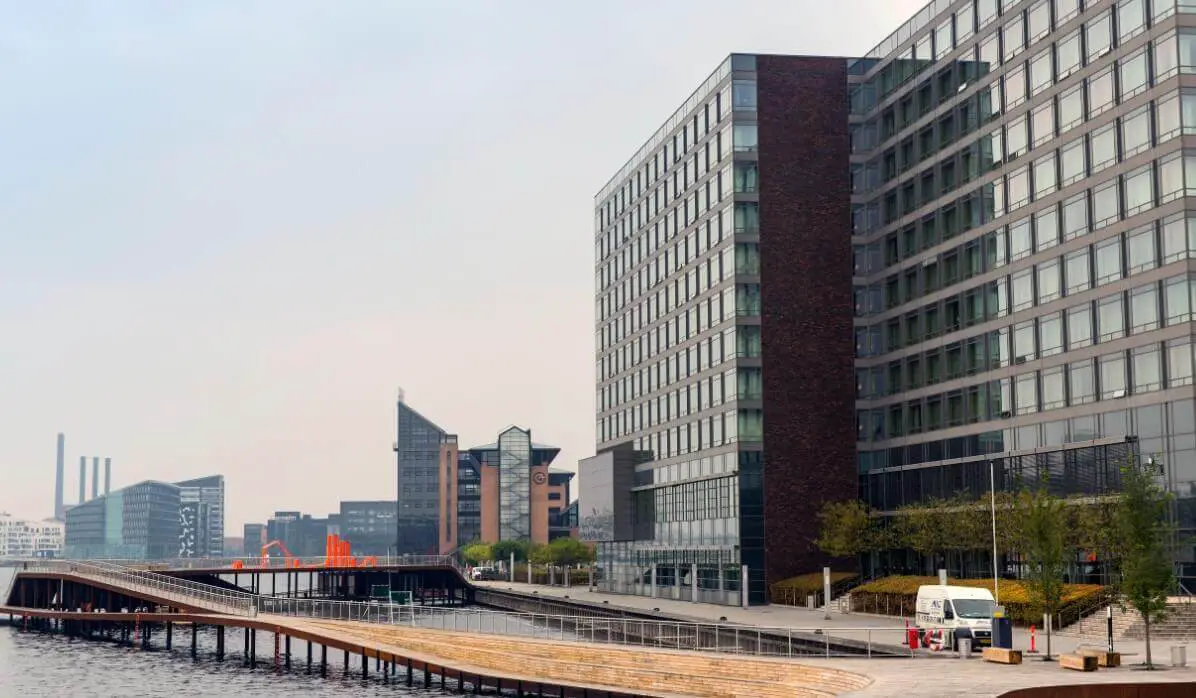 If you want to get a great view of the harbour and modernist architecture of Copenhagen, this area is for you. It is particularly appealing in the summer.
Those who want to get a bit of exercise in during their trip could leave one of the hotels in the area for a little jog along the promenade in the morning.
Photographers too will love the area for the interesting angles in the building designs.
Top things to do and see in Kalvebod Brygge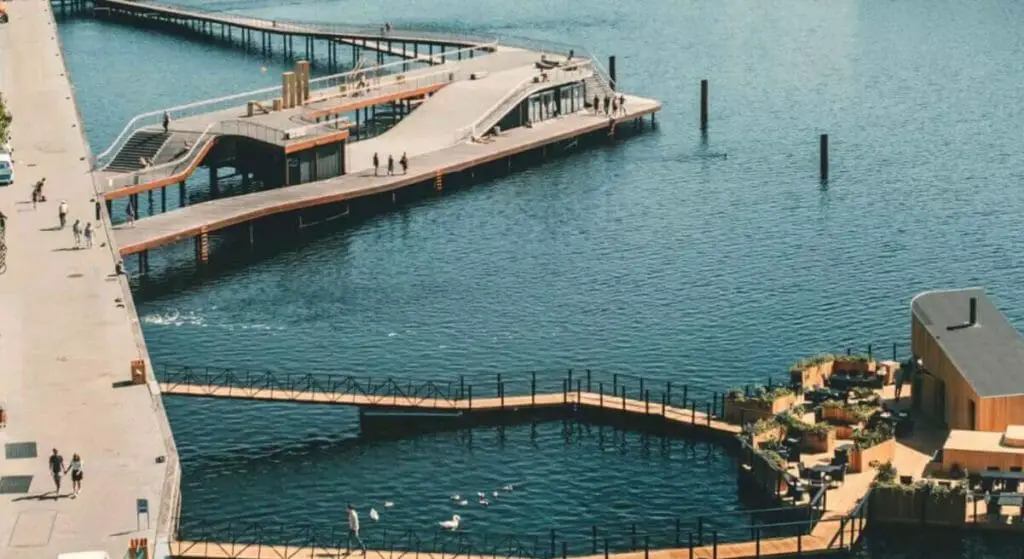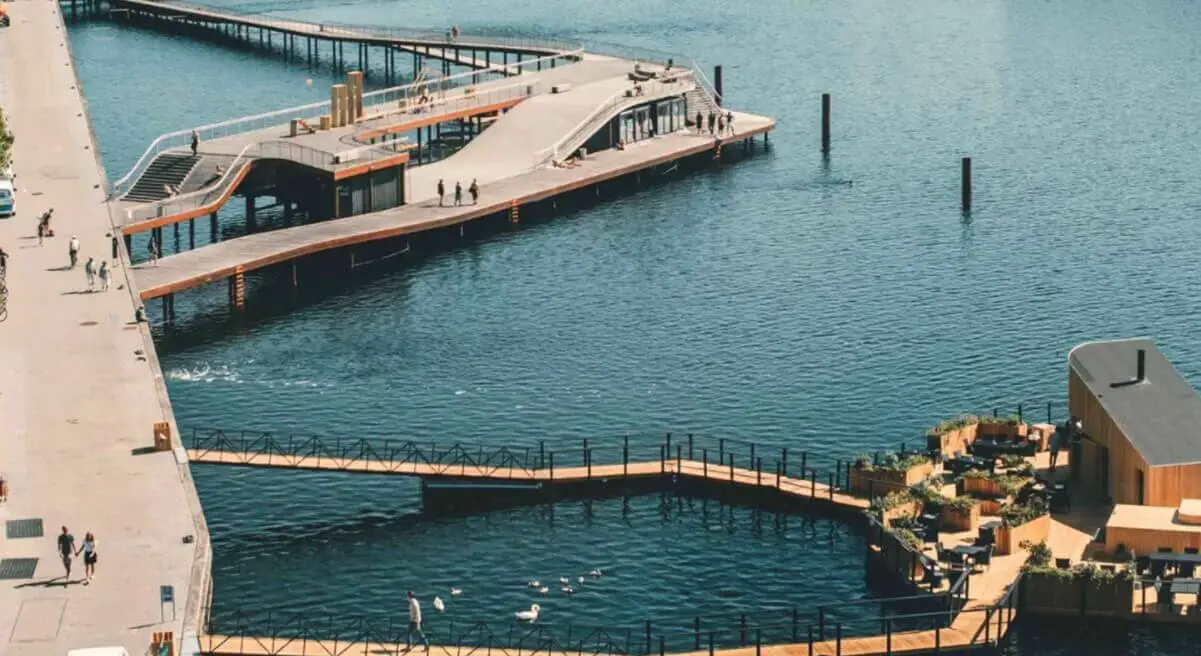 Lounge around on the Kalvebod Bølge- the Kalvebod Wave – and watch the world go by
Rent a canoe and enjoy the waters
If you are hardy enough, in the summer, go for a swim
Also in the summer, head to Green Island. This hip bar juts into the water and offers live music.
Find the best Kalvebod Brygge Copenhagen hotel
The area has quite a few decent hotels. But if you are not for you, make sure to also check out the Islands Brygge side of Copenhagen, which is just across the bridge.
Top budget hotel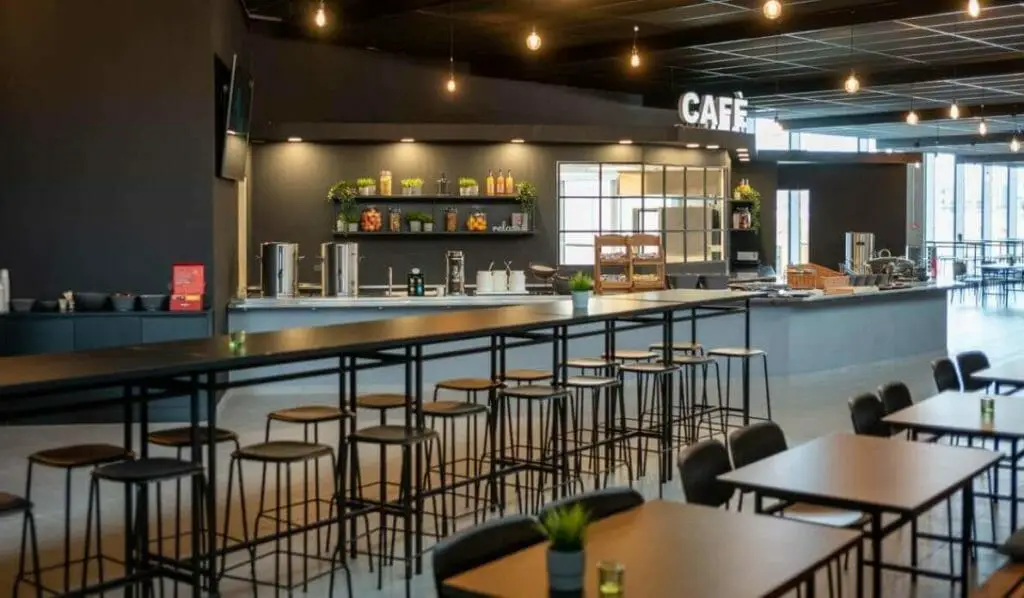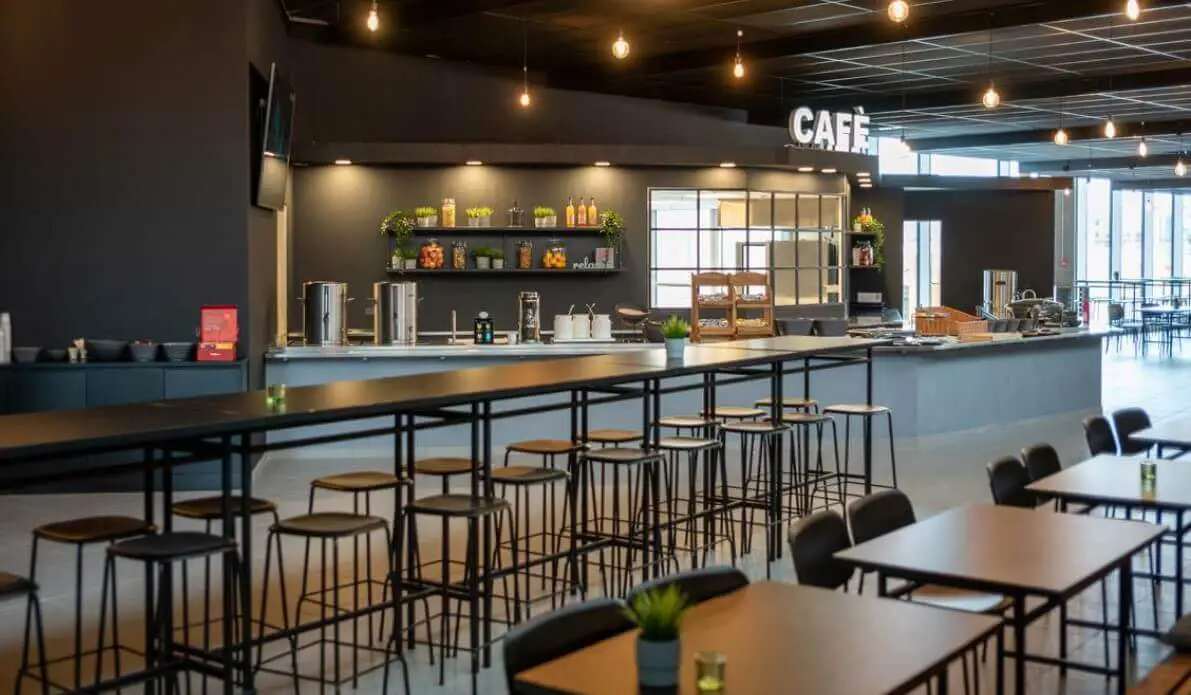 Try the Cabinn Copenhagen for a great budget hotel option right in the heard of Kalvebod Brygge. Modern, clean and simple rooms – some with views of the harbour – offer great value for money.
In the winter season, you can pick up a room here for just €75. In the summer, expect to pay just €100. You will need to purchase breakfast separately for €12.
Location – 1 Arni Magnussons Gade, Vesterbro, 1577 Copenhagen
Top Comfy Hotel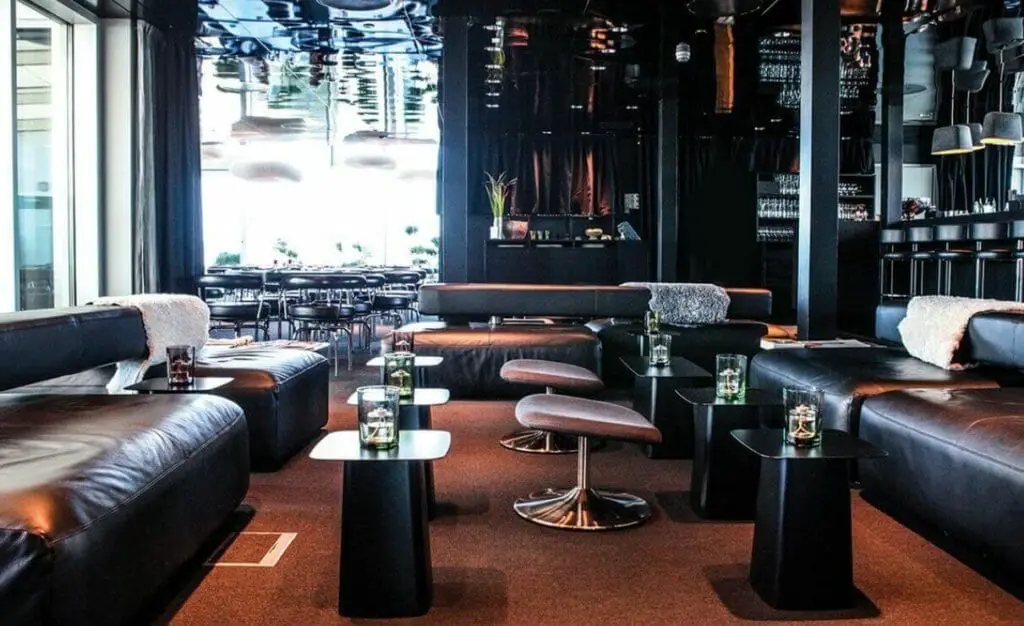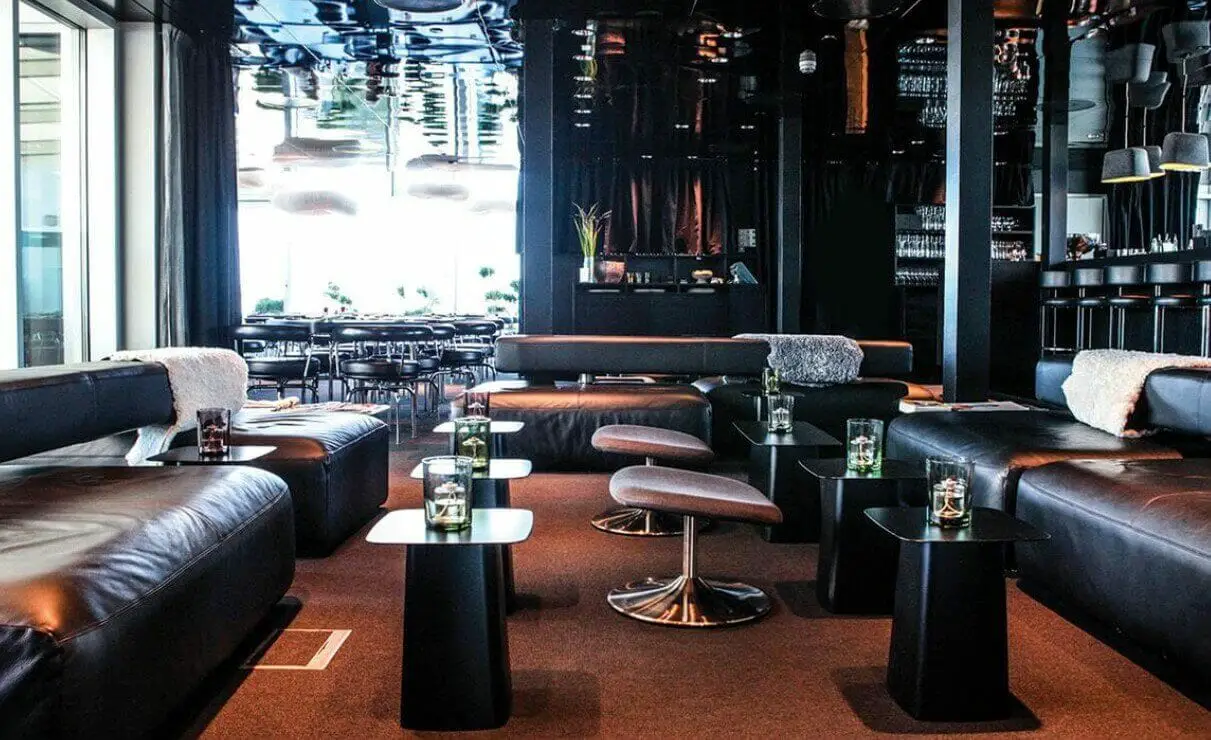 Head to the Tivoli Hotel for a great mid-range option. Also located right in the Kalvebod Brygge area, the Tivoli boasts two swimming pools. The rooms are amazing, and the common spaces including the bar are super stylish.
In the low season, expect to pay around €110 for a standard double. This includes however a pretty good breakfast, which would set you back €12 a head in the Cabinn. So do the math, itis probably better to updated to the Tivoli. In the summer, prices for the same room are about €145.
Location: Arni Magnussons Gade 2, Vesterbro, 1577 Copenhagen, Denmark
Top Luxury Hotel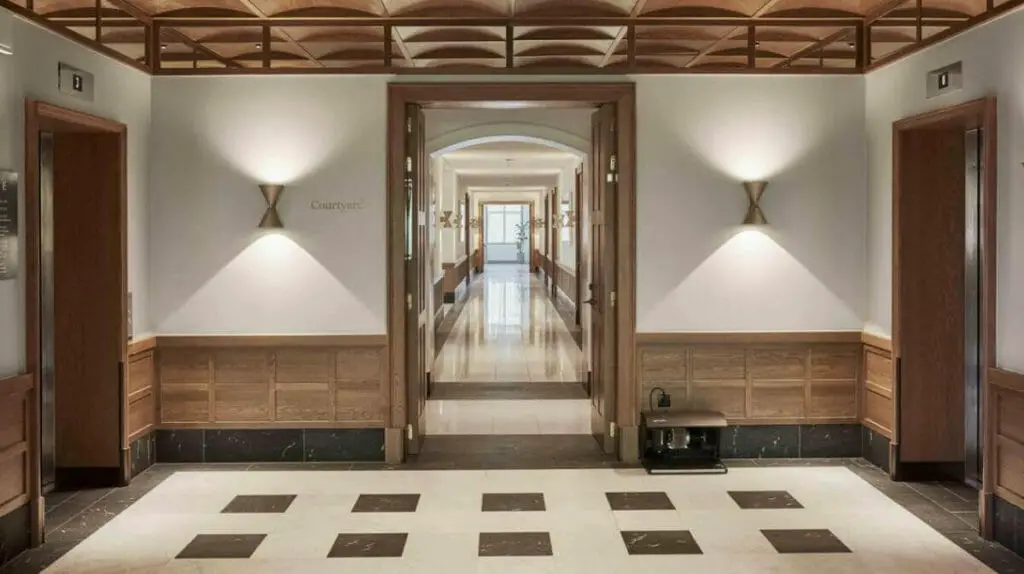 Fancy treating yourself when you are in Copenhagen? There is the Marriott 5* hotel right in the area, but we also like the Villa Copenhagen. It's located about half a kilometre away, but is worth the walk.
The rooms are absolutely gorgeous – with stunning hardwood floors and modern Danish décor. There is also a stylish gym and outdoor pool.
In summer, expect to pay around €270 for a standard double. Breakfast is amazing, but it will set you back a whopping €33. In the winter, about €230 will get you the same room.
Location: 39 Tietgensgade, Vesterbro, 1704 Copenhagen, Denmark
The Kalvebod Brygge Copenhagen hostels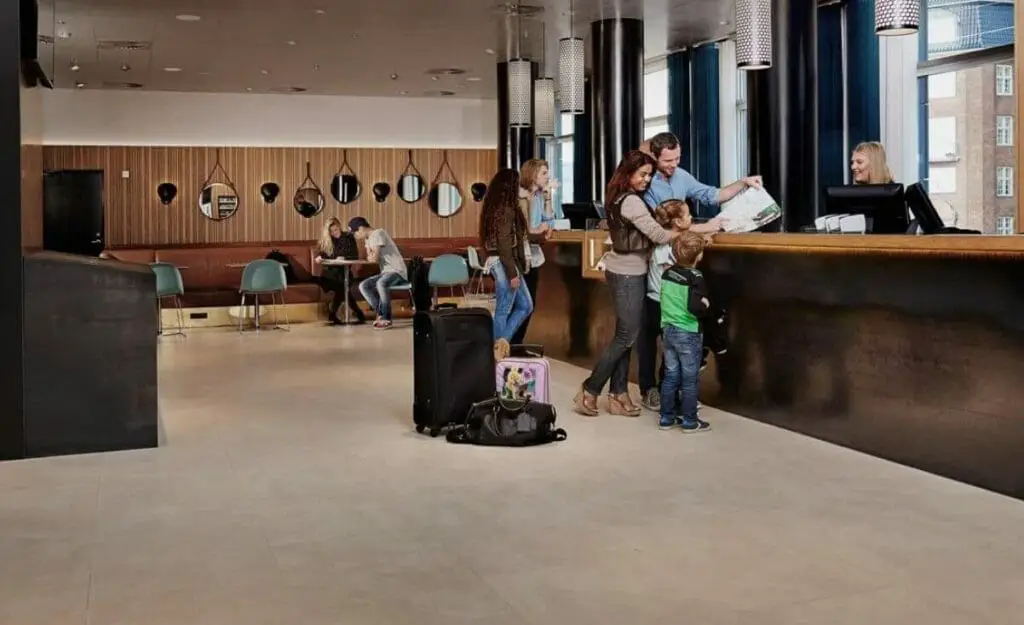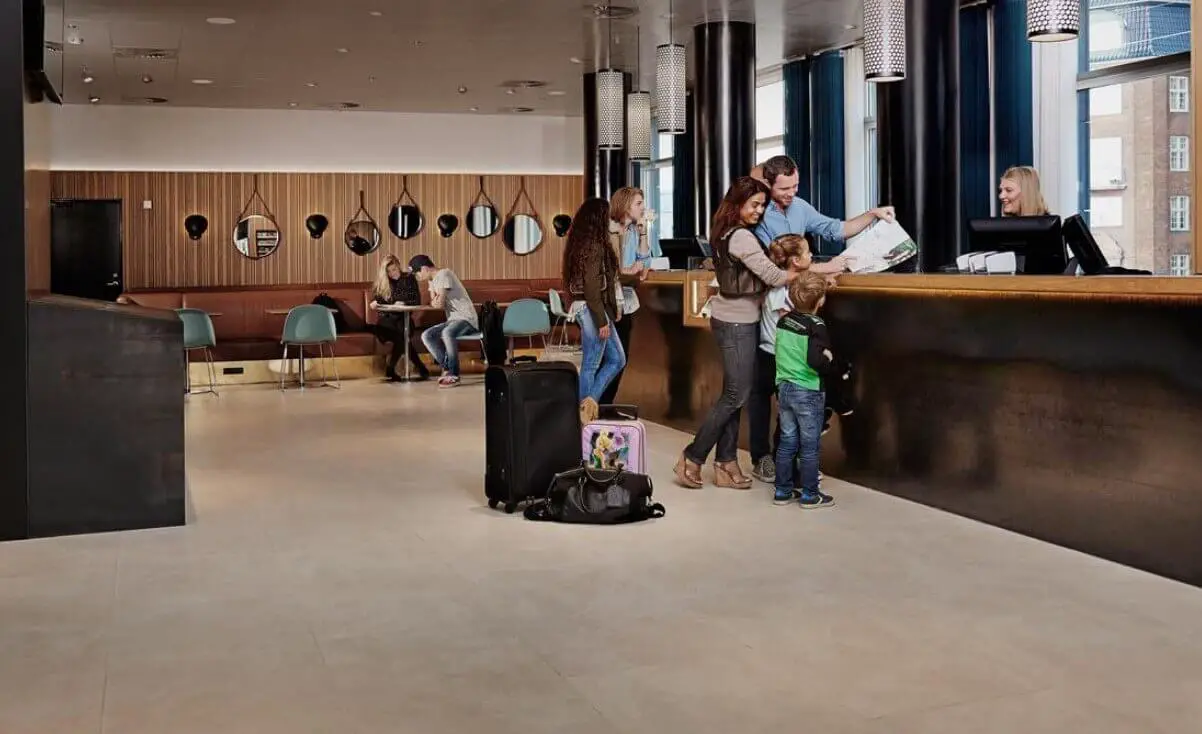 Copenhagen has plenty of amazing hostel options for either the budget traveller or those who just want to make friends. There are 4 hostels under 1km from Kalvebod Brygge, so we've featured all of them here:
Air Bnb in Kalvebod Brygge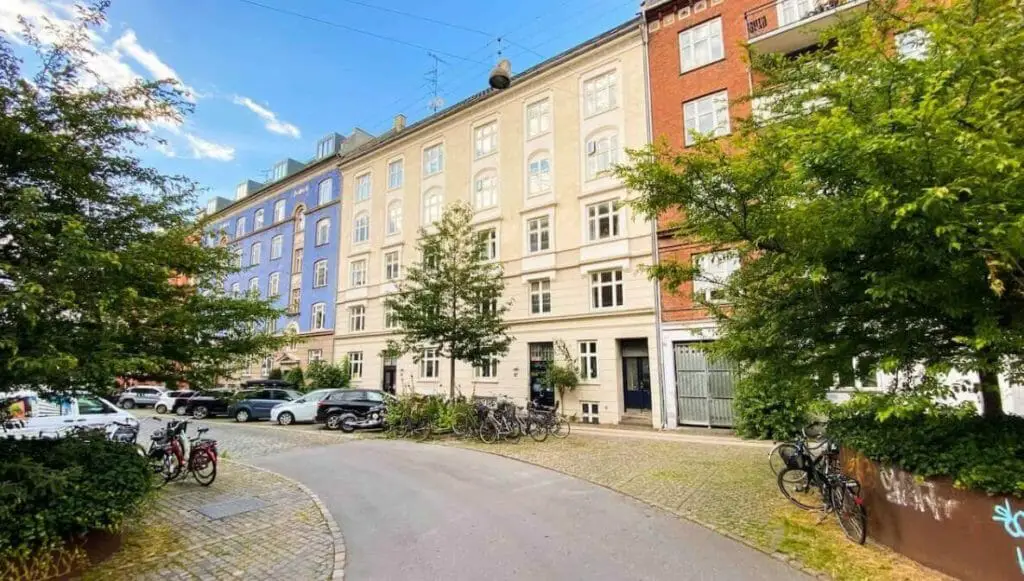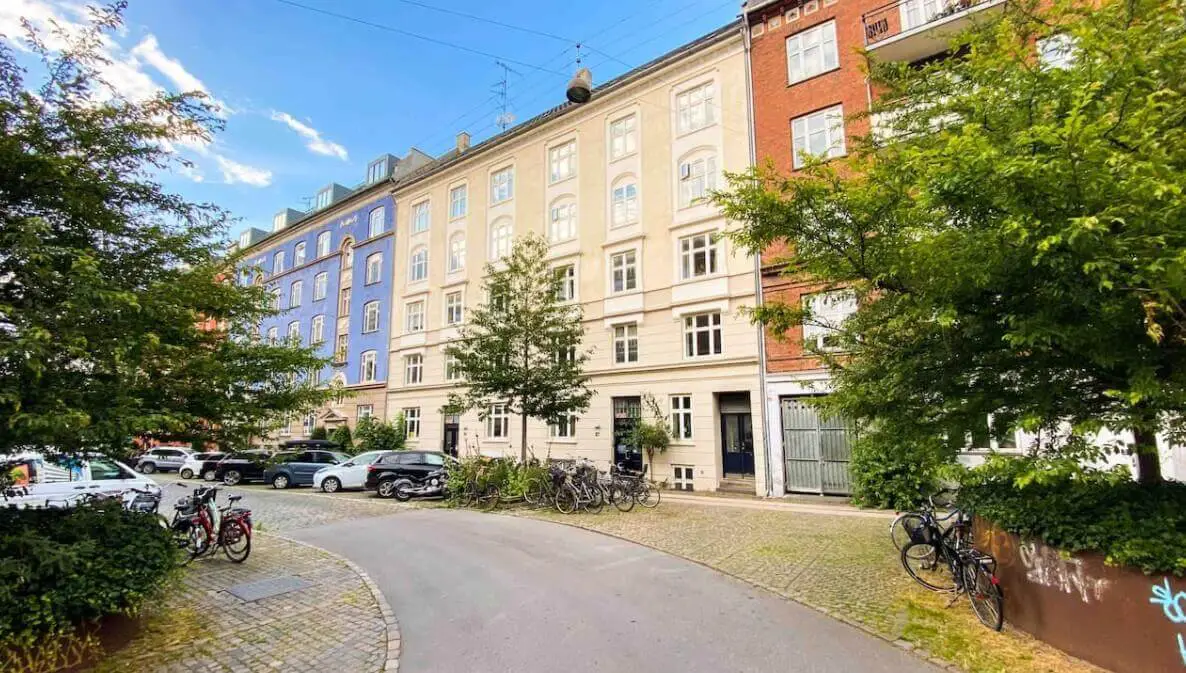 Of course, a hotel is one option, but there is another choice for you when visiting Copenhagen. Renting a Copenhagen apartment when on holiday is a great option for many reasons. It's useful sometimes to have your own space, especially when you are returning from a long day of sightseeing.
Another benefit – and one of the reasons we sometimes pick an Air BnB, is so we can visit local supermarkets and markets. Then, we love to try cooking some local Danish food! Of course, if you are visiting Copenhagen with kids this is probably the best option, and will work out cheaper.
If renting the whole apartment isn't for you, why not rent a room in an apartment with a local? They will give you all the hints and tips for things to do in Copenhagen, and help you get settled.
Vesterbro is probably the best option for accommodation near Kalvebod Brygge. You can get an apartment for about €50 per night here. You will need to pay a deposit up front, and there will usually be a cleaning fee too, so make sure to do the math. Check out a list of apartments near Kalvebod Brygge here.
Consider using the Copenhagen Card
If you want to get the most of your visit to Copenhagen, here are some useful informations about the Copenhagen Card which can be worth it to enjoy what the city has to offer!
Conclusion
This interesting area is a great place to stay. Near to the train station and the centre of Copenhagen, we hope we have shown you there are plenty of great hotel options near Kalvebod Brygge. Let us know which one you pick!
Oh, and if you need ideas for things to do in Copenhagen, check out our other guides!
Related articles