With five national parks, more than 200 blue flag beaches, and more than 500 public and private gardens across the country, outdoor Denmark is a very exciting place to be.
And that's before we've got round to the impressive wild camping, water sports activities, and only dark skies park of its kind in Scandinavia.
With so many outdoor activities in Denmark to enjoy, it's hard to decide what to pack for your trip.
So, let us help you.
In this post, we'll look at how to pack lightly for your trip to the southernmost Nordic country.
Hopefully, it'll make it easy to get everything you need for your trip before you arrive. That way, you can make the most of your time in Denmark. Lad os ga!
Let's go for our top 7 Outdoor Denmark packing tips:
Use a backpack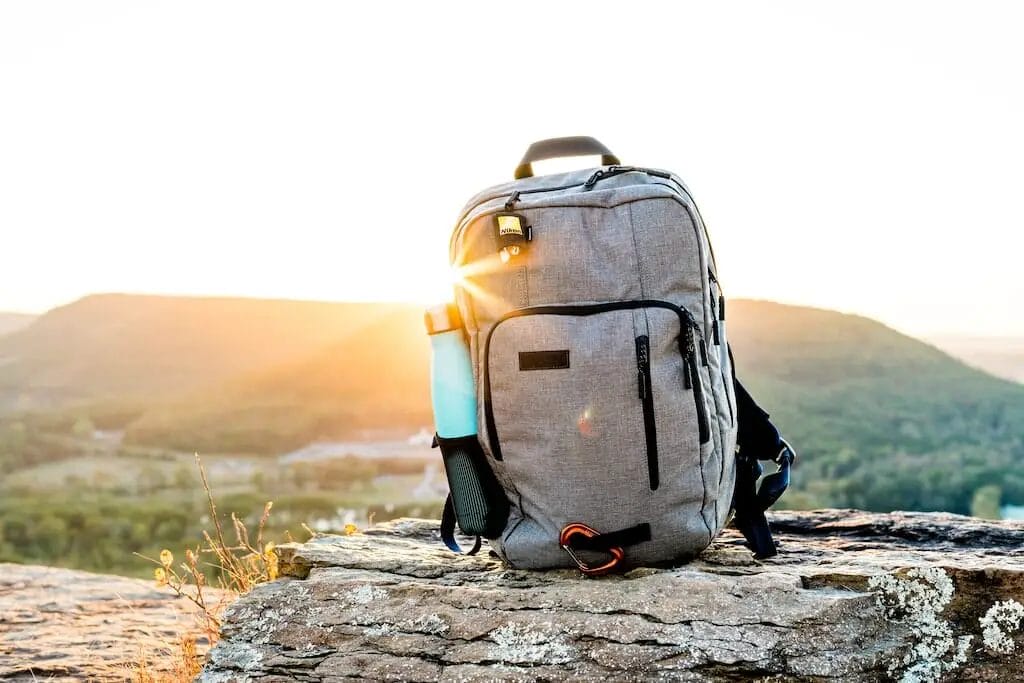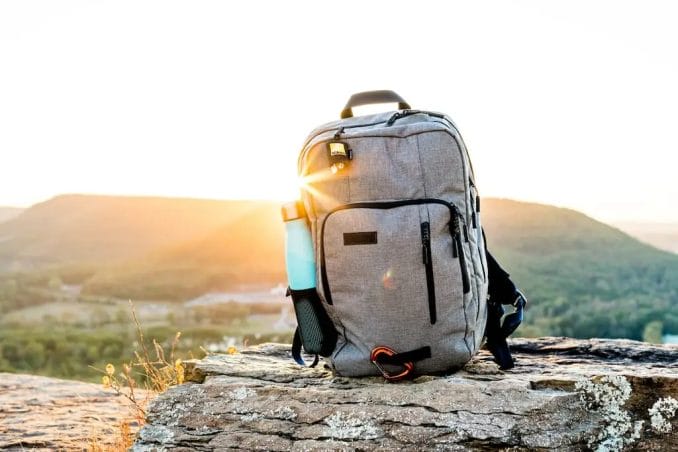 First thing's first – before you come to Denmark you have to decide what to bring your stuff in. Whether you're staying for a few days, weeks, or months, a suitcase should be a last resort when it comes to luggage.
That's because they're heavy, inflexible, and difficult to carry around. And that's just in Copenhagen! Instead, it's better to bring a backpack with enough clothes for a few days which you can wash during your stay. 
If you're planning to photograph seals at the Wadden Sea National Park or spot castles in the Mols Bjerge National Park, it's a good idea to bring a day pack too.
That way, you can leave anything heavy or valuable back at your accommodation safe and sound. 
Drink from a reusable water bottle to enjoy outdoor Denmark
When you're enjoying outdoor activities in Denmark (or anywhere for that matter), you're going to need to stay hydrated.
While it's easy to buy bottled water throughout the country, it's better for the environment, and your wallet, for you to bring a reusable water bottle which you can top up. Not to mention that it'll fit nicely in the Best Tactical Duffle Bag or whatever bag you are planning to bring.
Don't worry, the tap water is safe to drink up in Scandinavia!
Outdoor Denmark must have: Get an iSUP
One of the outdoor activities in Denmark that has grown in popularity in recent years is stand up paddle boarding. Just like everywhere else – since this is the fastest growing board sport in the world!
SUPing is a great way to see a new place – just imagine peacefully navigating your way through the canals of capital city Copenhagen or along the 7,000km of coastline with nothing to bother you except the gentle lapping of waves at your feet. Sounds idyllic, right?
You're probably thinking that getting a SUP is a great idea, but it's too big and heavy to carry around. But that doesn't have to be the case – an inflatable SUP from GiliSports.com can fold up easily and you can carry it around in its own iSUP backpack.
What more could you want?!
Use a microfibre towel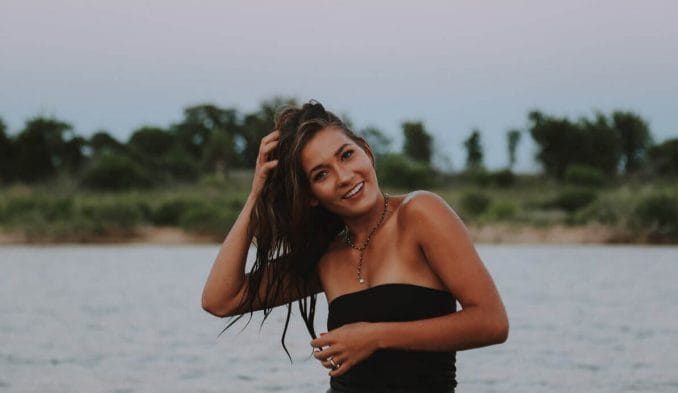 When you've finished stand up paddle boarding (or swimming on one of Denmark's 200+ blue flag beaches) you'll need to dry off.
In a backpack, towels can be pretty annoying as they take up a lot of space and they can get damp, leaving everything around it moist and smelly.
That won't happen with a microfibre towel though! These ultra-lightweight towels are a must in any lightly packing traveller's arsenal, and they can self dry too. 
We've already been through day packs and backpacks/duffel bags. And these are super important for your outdoor activities in Denmark on land.
However, for those of you who are SUPing or surfing, how are you going to carry your valuables and ensure they stay dry? With a dry bag of course!
The good thing about a dry bag is that it can double up as a day pack when you're walking around Copenhagen or Odense if you don't want to have too many different types of bag with you. 
Only take essential toiletries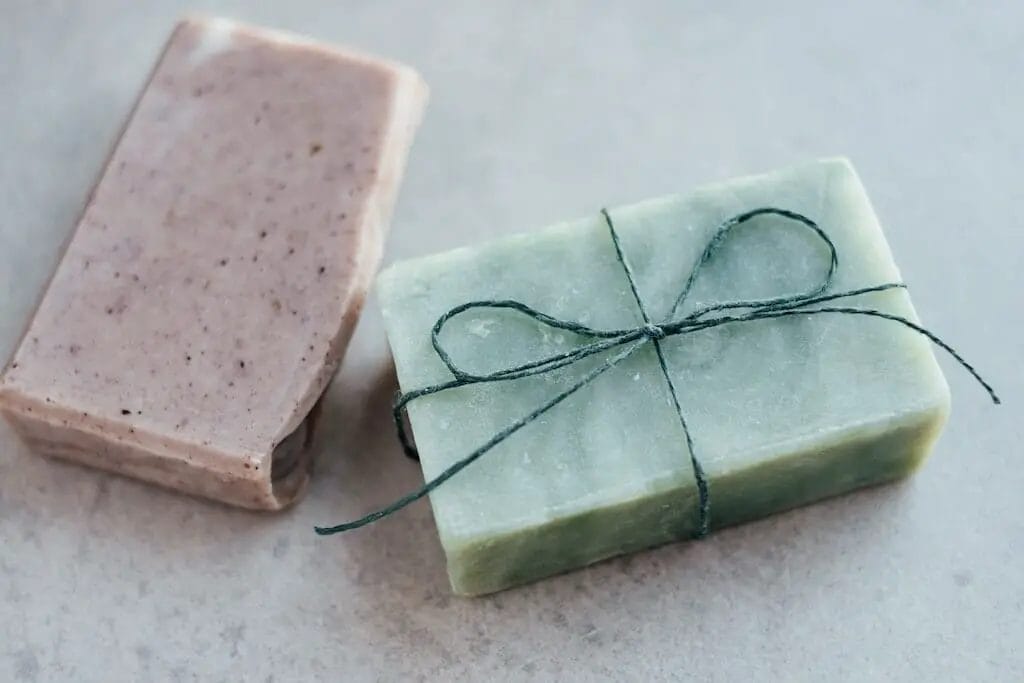 When it comes to toiletries, a lot of people seem to forget that you can buy shampoo, soap, and moisturiser where you're going. Rather than packing your bag with all your favourite nice smelling stuff, save it until you get back home.
Toiletries can make a bag so much heavier, and once you arrive at your destination, you'll find you don't really miss them as much as you thought you would. 
To reduce plastic, we particularly recommend solid soap and shampoo. It takes up less space and lasts longer!
While it's a good idea to be conservative when packing toiletries, be sure that any medical or first aid equipment you need is packed! 
Take sturdy and reliable footwear
Last but not least, be sure to get footwear right. The best types of footwear for a trip away are walking boots or even a reliable pair of trainers/sneakers. These can see you through pretty much any situation, especially on the outdoor activities front.
A pair of flip flops is good for the beach and won't take up too much space, but usually, more than 2 pairs of shoes is unnecessary. 
Now that you know how to pack for your outdoor adventures in Denmark…
You're probably ready to say Hej. Whether you want to walk along the cliffs of Mon, SUP on Copenhagen's canals, or try your hand at surfing in 'Cold Hawaii', there's something in Denmark to your adventures.
To get more information on outdoor activities in Denmark and much more, check out Denmark.net. It's got all the information you need for your upcoming trip!
Related articles: