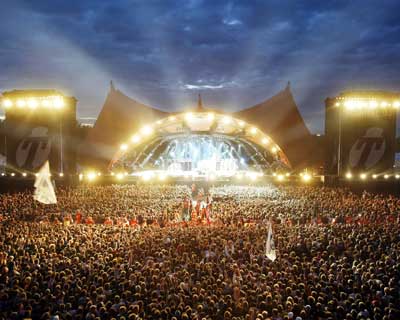 The Roskilde Festival is being threatened by the economic crisis. Already last year the Danish festival was not sold out with 68,000 paying visitors.
This year, the four-day festival that goes on from 2nd to 5th July could see again less than 75,000 visitors. Fearing the loss of more than 10,000 Swedish visitors who may skip the festival because of tighter personal budgets, the Roskilde festival offers cheap bus transport from the neighboring country.
Germany was also historically a big fan of the Roskilde festival. While in previous years over 15,000 Germans came to the festival, this year Roskilde expects only 3,000 visitors from Germany. German festivals are not only much cheaper, there are now now also much more of them.
Performers at the festival include Oasis, the Pet Shop Boys, Nick Cave & The Bad Seeds and Grace Jones. Danish newspaper complained about the low number of international stars and asked why Roskilde could not attract a Bruce Springsteen or Depeche Mode or AC / DC, just like similar British festivals did.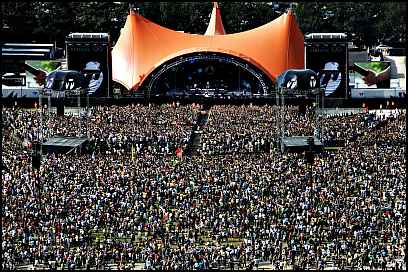 The Roskilde organizers say they tried to book more stars, without success. Due to the economic crisis, international stars perform increasingly only at their own concerts and not in festivals, organizer Rikke Øxner explained.
Øxner is afraid that this year's festival has not seen the worst yet: "2010 is likely to be even smaller, and therefore we will have to raise prices again."