One of the biggest misconceptions about winter in Denmark is that they are unbearable.
Winter in Denmark: what you need to know
Winter time Period and weather
Well that is just not true. In fact, winters are not as bad as some people may lead you to believe. Winter generally runs from December to February and the average winter temperature runs around 0 degrees on average. Now sometimes it will get a little cooler at times. Since Denmark is mostly surrounded by water, wind changes can have a huge effect on the temperature and how much it may vary.
As far living a winter in Denmark it is really no worse than most other area's of the world. You will need to go out in layered clothing and if you come without the proper attire, many shops sell the type of clothing you need. Winter in Denmark is enjoyable and it is something that you will see is not what you may think. Most people who experience for the first time relate it to a winter in many places in the United States.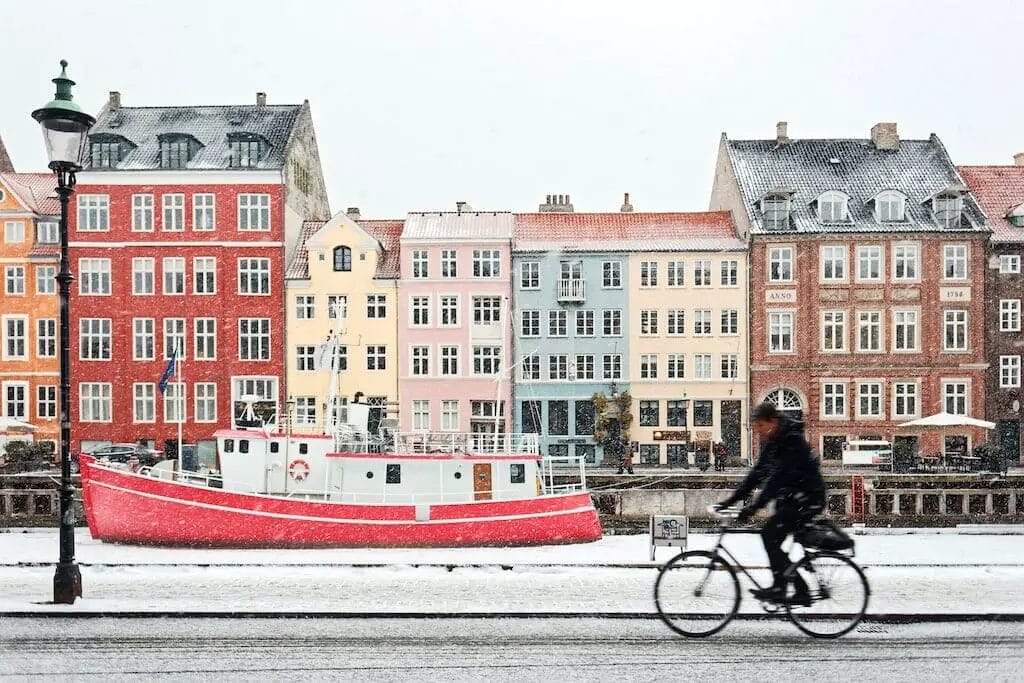 Does it snow in winter in Denmark?
If you are worried about seeing snow in Denmark during your stay, there is a 50/50 chance you will probably see some. Winter in this country is something you will enjoy, as there are many things to keep you busy from Jazz festivals to the many scenic landmarks that the whole family will enjoy. So the next time you think of Denmark in the winter remember it is just like most places you have visited before so come enjoy what this country has to offer even in the winter months.
Why you should consider visiting Denmark during Winter
Summer time from May to August is especially lovely in Denmark. This is the most difficult time to get reservations for accommodations and attractions. This is not to say though that there is no reason for travelers to see Denmark at winter time. The country during this time of the year, has something to offer as well. October to March may be very cold and days are dark and short but January still stands out as the coldest month to be in Denmark.
You'll be almost alone and prices decrease during Winter in Denmark
During winter time, the number of visitors drops drastically. Less crowd though means more opportunities to explore Denmark with the least cost and worries. This also means better chances of getting those desired reservations for popular commercial establishments like hotels and restaurants. It should be noted that popular places never really get to the point of being empty no matter what time of the year it is. Winter time may simply mean shorter waiting time for those reservations to be confirmed.
You'll be closer to the local life
Public places like parks and the streets are particularly inviting at this time because there is actually space for leisurely walks. Even when snow, ice, and icy winds rule at this season, it is not enough to discourage exploration. Danes in general, are also said to be more accommodating during leaner months for visitors, probably because the extraordinary heavy load of visitors during peak months can be quite challenging for everybody, locals and travelers alike.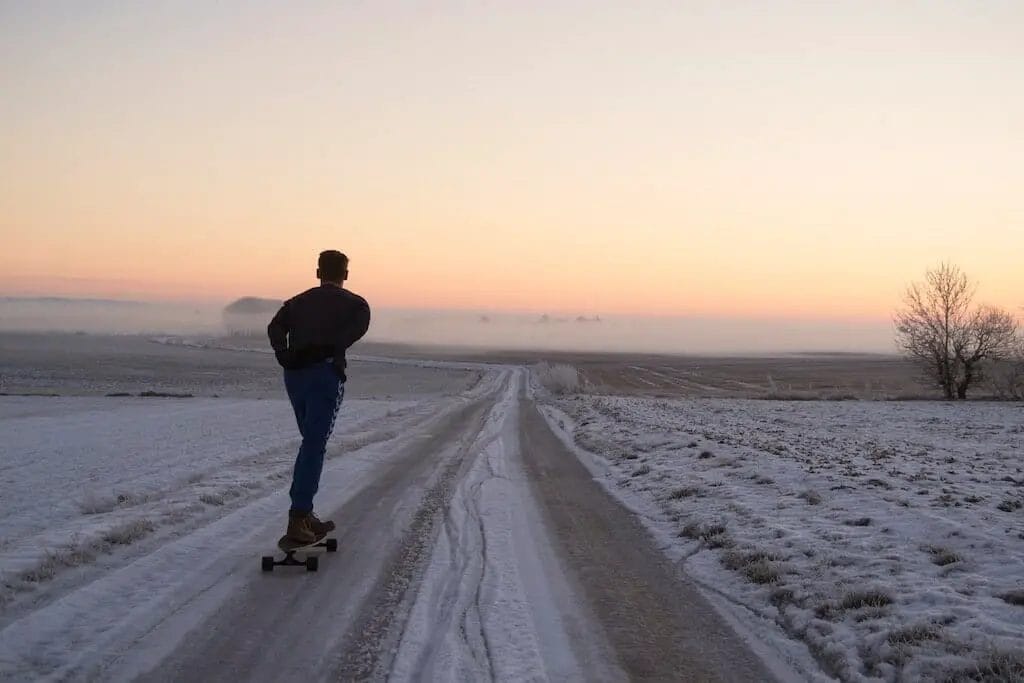 Winter in Denmark hides interesting things to see and do!
Winter attractions are also definite reasons to go to Denmark at winter time. Aside form enjoying the white and frosty scenery outside, indoor fun activities in museums and aqua domes never fail to work for families and children. Travelers can opt to go uncomplicated by having picnics on snow, going fishing or even stargazing on the winter sky. 
Winter Activities in Denmark
If you think winter in Denmark means just snuggling up by a warm fireplace inside the house, think again. Even though the temperatures in Denmark average around 29-39 degrees Fahrenheit and just 7 hours of daylight during this time of the year, there are still a lot of fun things to do around. So make sure to pack your winter gear when you go to Denmark, bundle up when you go out and check out some of these fun activities.
1. Winter Jazz Festival Denmark
Winter Jazz Festival. For the 13th time, Vinterjazz will warm up the hearts of jazz aficionados on February 1st to the 17th. The one-of-a-kind music festival takes place in 60 venues all across Denmark with 300 concerts and top jazz performers from all over the world. Some of the highlights include a performance by the Aarhus Jazz Orchestra, the jazz trio Roger & Hutch with Tomas Franck and the Kunstclash show where musicians, poets, dancers and dj's collaborate in the musical numbers.
2. Ice skating with kids
Ice Skating for Free. Sharpen up the blades on your ice skates and take your family out for a fun day at the 1500-square meter ice skating rink in Valby at Toftegards Plads.
3. Enjoy a ski day trip
Best of all, it's free! Ski Holidays. Denmark is not usually known as a ski destination but there is still a number of ski resorts that offer cross-country skiing. In Silkeborg in Jutland they keep a nylon track that winds downhill and can be used for skiing all year round even. In Copenhagen there is Hedelands Ski Centre which is also used for playing ice hockey and skating.
Skagen Winter Swimming Festival
A number of people go swimming for sport or leisure. Some would even consider it as a survival skill that everyone should have. We often love to go swimming in beaches, lakes, pools and so on.  There are also a number of swimming competitions all over the world. 
However, in the north of Denmark, they set the bar higher with the Skagen Winter Swimming Festival.  The event is organized in the cooperation with the local Tourist Board Turisthus Nord. 
What happens during this Winter Festival
A typical day
Ever wonder what it would be like to swim in icy cold water? Some people shudder at the thought of even dipping their toe. In this event, every morning starts with a morning sea swim at "Sønderstrand" near "Grenen".  This gives you the chance to have a close encounter with the unique nature of Skagen. Afterwards, you can enjoy hot drinks while you check out other programs and events. 
We call the participants the "Icebreakers"
The Winter swimmers or otherwise known as the "Icebreakers" (Isbryderne) put their courage to the test when they meet the ice cold wind and waves.  It is a wonderful event and the atmosphere is invigorating.  After the swim, hot soup was served by Jacob's Café.   That certainly warmed them up.
The weather may be raw and gritty but people surely enjoy themselves as they feel the excitement and enthusiasm in the air.  The "Icebreakers" enjoy their chilly dips.  It makes you wonder what it is like.
Skagen Winter Swimming Festival 2020
The Skagen Winter Swimming Festival in Denmark will take place next year from 23th to 26th January 2020. So make sure you don't miss it!
Related articles