If you have yet to visit Denmark, you will realize that there is a lot to love about it. From its rich heritage and culture to its stunning landmarks and scenery, one would be convinced that Denmark is one of the most amazing places on earth. And yet not a lot of people know that one of the very reasons why people love to visit and would love to live in Denmark is its charming weather. It makes the country even more lovable.
Denmark weather all year long
How Danes see the Denmark weather
What is the Denmark weather? It is well known for its rainy days. After all, it remains almost every day and yet the main means of transportation is by bicycle. This two-wheel mode of transportation may seem like a difficult way of moving around when it rains, but Danes have found a great way on how they could make it happen.
Every day, whether it rains or not, is a good day to celebrate the lovely Denmark. Everyone loves the weather. In fact, Danes have a come up with their own saying about the weather. They believe that it is not about having the wrong weather, but it is about not wearing the right clothes that will make everything a total mess.
Danes love enjoying outside
All throughout the year, Danes always find the perfect reason to go out and enjoy the natural scenery. Throughout fall and into the winter, Danes love to go out and dine in restaurants with a lap blanket to keep them warm. And when the season becomes a bit warm as if to welcome the spring, Danes take their bags and stay in parks, have picnics, bathe in beaches and enjoy a tour around the city museums.
There are a lot of reasons to love Denmark and its weather is making it an even more comforting country to come and visit. Perhaps you may even consider living there for good.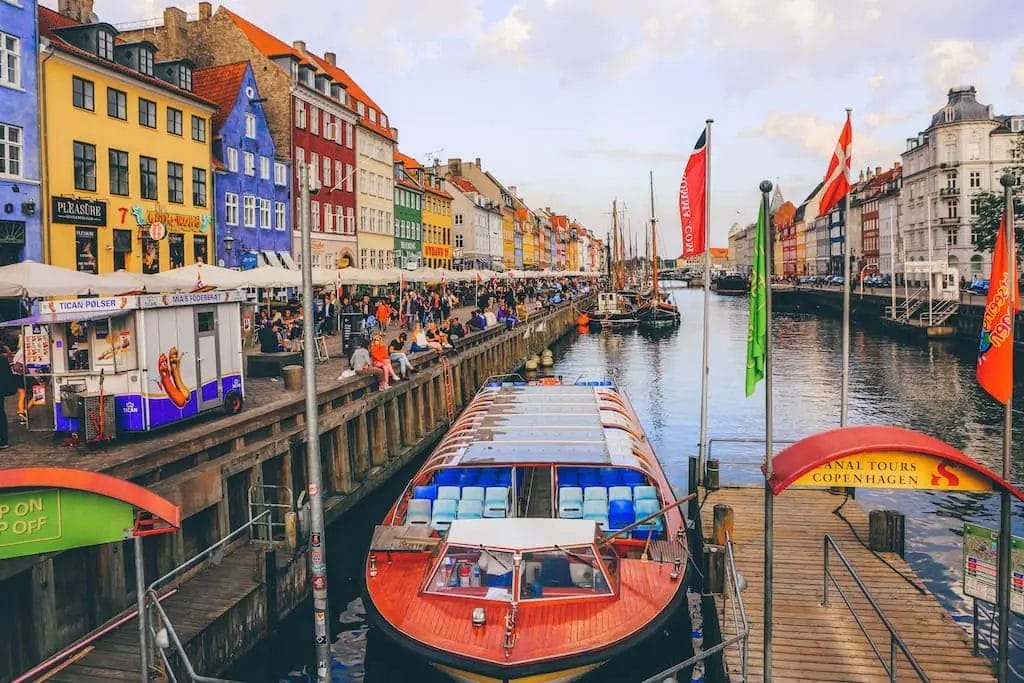 Seasons of Denmark
Weather and climate are important aspects to consider when traveling to a place. Why so? Because of several reasons.
Denmark weather: the Danish Four Seasons
Denmark has four seasons – spring, winter, summer, and autumn. Each season lasts for about 3 months. Spring occurs during the months of March, April, May. The months of June, July, and August are considered summer months. The cooler months of September, October, and November are autumn months. December, January, and February are of course winter months.
Prepare your trip depending on the Seasons of Denmark
Knowing the seasons are likewise important in planning trips abroad as some attractions' opening are dependent on weather conditions. Special rates also apply for lean seasons. Visitors who would like to avoid crowded attractions see this as an advantage. Wanting to take advantage of lower rates and lesser crowd is another reason.
Prepare the right clothes depending on Denmark weather
The first reason is to be able to prepare accordingly in terms of packed wardrobe. Who would want to be caught unaware in summer clothes during winter? Sometimes the beauty of a place cannot overshadow the sense of frustration in bearing inconvenience due to bad weather coupled with ill-advised clothes. That is why it makes sense to know the expected seasons of a country before attempting to visit.
Choose your visits depending on the Denmark weather
Still another reason is to be able to time visits with events and activities scheduled during specific seasons. Denmark has a temperate climate with no extreme hot or cold temperature. Weather-wise, Denmark is a safe bet for travel all year round. This simply means that travelers will always find something to do in Denmark. One just needs to be more adventurous at times to experience Denmark whatever the season.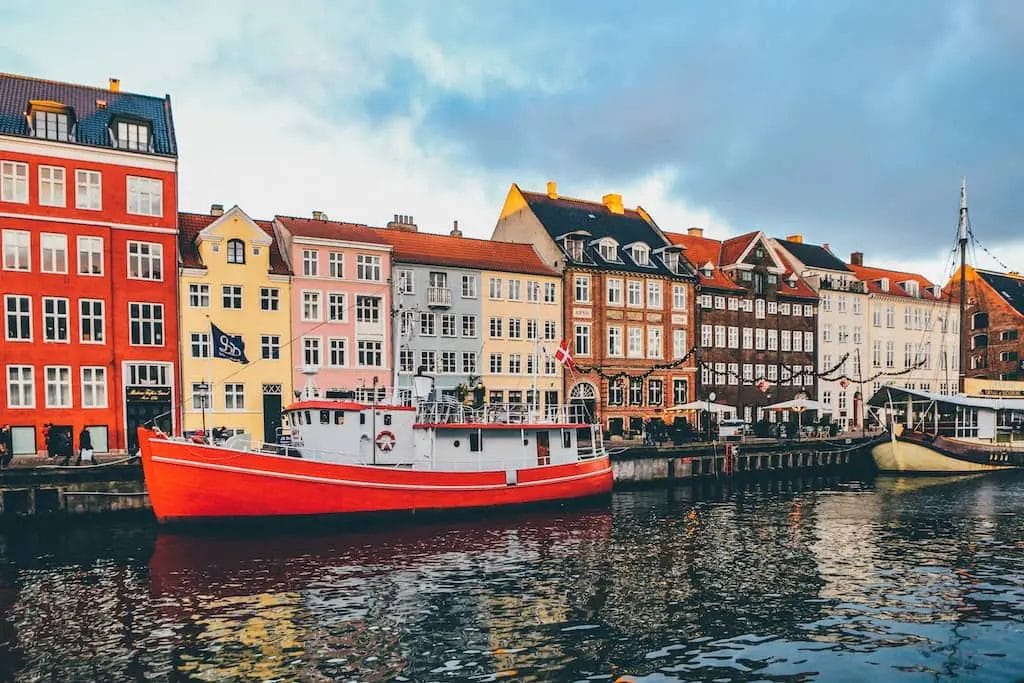 Flowers in Denmark
In most cities the main attraction is a building, either modern or ancient, that represents some sort of golden age. From the Coliseum, to the Empire State building, to the Eiffel Tower, a tourist can see what a culture values by looking at its most revered structure. In Rome, there is a constant sense of history and a forlorn dominance. In New York, you can see the Art Deco remnants of global finance. In Paris, there is an ever­present tinge of romance and turn of the century intrigue. So what does it say about a country when the most famous landmark is a garden? Such is the case in Denmark.
Denmark most famous flower
The national flower is the Marguerite Daisy. The beautifully summery flower is similar to the chrysanthemum. There are also indigenous species of Orchids, Lilies, Daisies, and Roses. The relatively lush climate allows these beautiful flowers to bloom year round. I visited Tivoli in October and was not disappointed by the beauty of the gardens. In the summer, the city buzzes with an outdoor vibe that is hard for any major metropolis to match.
Denmark weather in Tivoli Gardens, Copenhagen
Copenhagen's Tivoli Gardens is one of the most popular theme parks in the world. Since 1843, Tivoli has awed locals and tourists alike with its mixture of horticulture, exotic architecture, and classic amusements. Located in the center of Copenhagen, Tivoli represents the Danish affinity for nature and family. If you want to book your ticket to visit the Gardens, you can check the ticket here.
In Scandinavia spring and summer are in short supply. However, the Danes take advantage of every second of sunshine. When riding the train to Copenhagen's suburbs, a visitor can see multitudinous lots of wooden shacks just outside the city limits. These outbuildings are the summer dwellings of Copenhagen residents eager to leave the city when the weather permits. In these small lots, you will find gardens, clotheslines, and lush lawns. In Danish culture there is a strong respect for nature, and especially flowers.
In Tivoli, you will find the flowers have the same forum as the surrounding amusements.
In greater Denmark, flowers feature just as prominently.
Copenhagen King's Garden
The second most famous garden in Copenhagen is "The King's Garden" surrounding Rosenborg Castle. Rosenborg houses the Danish crown jewels and the grounds feature a sprawling garden in both Baroque and Renaissance styles. In the spring, the multi­colored "flower lawn" is a sight to behold. A short ride from Copenhagen, the small Danish town of Hillerod features the massive Frederiksborg Slot.
The picturesque castle built in the middle of a lake is enveloped by a French­Baroque garden. Denmark's toned down version of Versailles is sure to impress. Danes maintain their history and identity almost as well as their plants.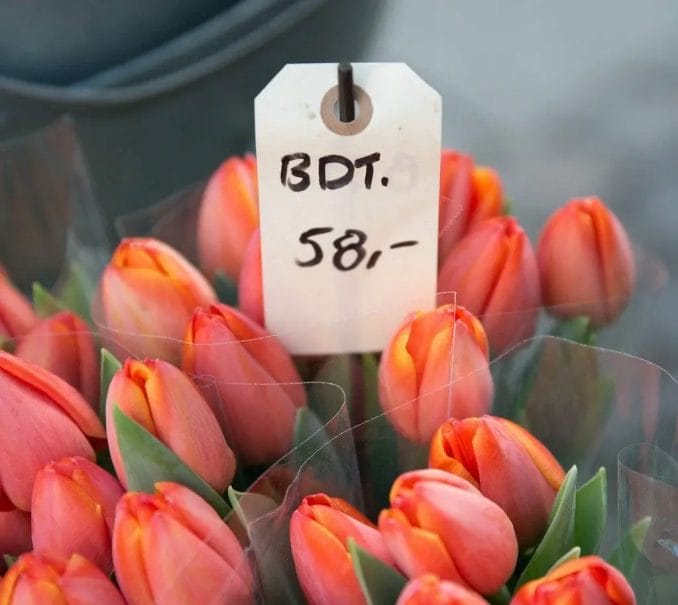 Flowers arrangement in Denmark
This Valentine's season sending flowers may seem like an imperative. In Copenhagen, there is only one florist to visit. Located in central Copenhagen, Bering House of Flowers has been creating perfect bouquets since 1972. In 2003, Bering was appointed as the florist of the Royal Danish Court. Your partner is royalty in your eyes, so why shop anywhere else. Here you can chose from prearranged masterpieces, or create your own custom arrangement to fit seasonal and personal tastes. From large parties to single roses, Bering will treat you like a king or queen.
Flowered cities in Denmark
Denmark is much more than Copenhagen. Copenhagen lies on an island called Zealand. The mainland, Jutland, constitutes most of the landmass of Denmark. However, Jutland is largely agricultural and contains only a slight majority of the Danish population. There has always been a natural rivalry between the two. The largest cities in Jutland are Aarhus and Aalborg. Aarhus is the second largest city in Denmark, thanks in part to a massive student population. The seat of Denmark's largest university, Aarhus is brimming with springy optimism. During the summer the streets bulge with natural vines sprouting gorgeous flowers of all colors.
Specific flowers species in Aarhus and Funen
In Aarhus, the Denmark most happiest city, pickings are a little different. The agriculture is classically continental. Aarhus lacks the international flare of Copenhagen, but it is typically Danish. Small local florists will carry the best of Jutland, without the pomp and circumstance. As a port city Aarhus can also get fresh flowers from around the world. In between Aarhus and Copenhagen is another island called Funen. Funen is the home of Denmark's third largest city, Odense. Islands are known for having unique ecosystems. Funen definitely fits the bill. On Funen and Zealand you can find species not seen anywhere else in the world.
Odense is the birthplace of Hans Christian Anderson. No fairytale is complete without flowers.
Send flowers to Danish relatives
Denmark has all the creature comforts Americans have come to expect. In a pinch, sending flowers to your Danish relatives, and friends has never been easier. Online retailers like euroflorist.com and 1800flowers.com will ship fresh flowers to major cities around Denmark. So this Valentine's Day sending flowers to Denmark is a few simple clicks away. During the winter months any Dane will appreciate a little taste of spring.
Enjoy a flowery stay in Denmark!
Visiting Denmark's famous places will almost always involve an encounter with flowers. Tivoli Gardens is like a floral world tour. Frederiksborg Slot features some of Denmark's best baroque arrangements. For flower lovers, Denmark is a fantastic place to visit. Whether professionally done or lovingly maintained, Danes take care of their outdoor spaces. Public spaces are usually a source of impeccable pride. It's all done for that sliver of spring that makes the winter worthwhile. A good garden is a treat for all the senses, immerse yourself.
Related articles