Are you trying to decide where to stay in Copenhagen? Check out Østerbro! Our handy guide will help you select the best Osterbro hotels.
Introduction about Østerbro
Removed from the hustle and bustle of Indre By and Copenhagen's tourist centre, Østerbro is a great place to explore! One for families and those looking for wide open spaces, this upscale part of town will make you want to move to Copenhagen!
But do not get ahead of yourself, this guide is just to help you sort out which hotels in Osterbro Copenhagen you need to consider when planning your trip! Parks, waterways, even a beach! Østerbro is well worth looking at when planning your trip to Copenhagen
Østerbro Copenhagen district 
Although it is known locally as a place to bring the kids at the weekend, everyone will find something to do in Østerbro. The area has Denmark's biggest open green space – the Fælledparken, which offers a wide range of outdoor activities for young, and old. There is a buzzing harbour, lakes and places to sunbathe in the summer months too!
If the weather is not good, do not worry! Østerbro offers plenty of indoor activities too, from the indoor pool and spa at Øbro-Hallen to the Den Frie Centre of Contemporary Art. And of course, there are plenty of cosy cafes to check out too.
The line 37 bus will run you from Indre By to Østerbro in just 20 minutes, and the train from Copenhagen central will take just 8 minutes.  Of course, you could walk up to Østerbro from the centre of Copenhagen – this would take you about 30-40 minutes if you fancy it.
Østerbro: What type of Travellers will enjoy this area?
If you like wide-open spaces, wandering around and bumping into locals – not tourists – then Østerbro is the place for you.
On the other hand, if you like to be near the hustle and bustle but do not particularly want to stay right in the middle of it, this area offers a great alternative.
Read on for some of the best Osterbro hotels or the finest Airbnb Østerbro Copenhagen to help you select where to stay.
Top things to do and see in Østerbro
1. Fælledparken
We have already mentioned the Fælledparken as a great place to explore when in Østerbro. In the summer, grab a picnic and head to the green lawns. Sprawl out here and watch the locals enjoy their free time. There are play parks here for the kiddies too, as well as chess areas and fountains.
2. Den Frie Centre of Contemporary Art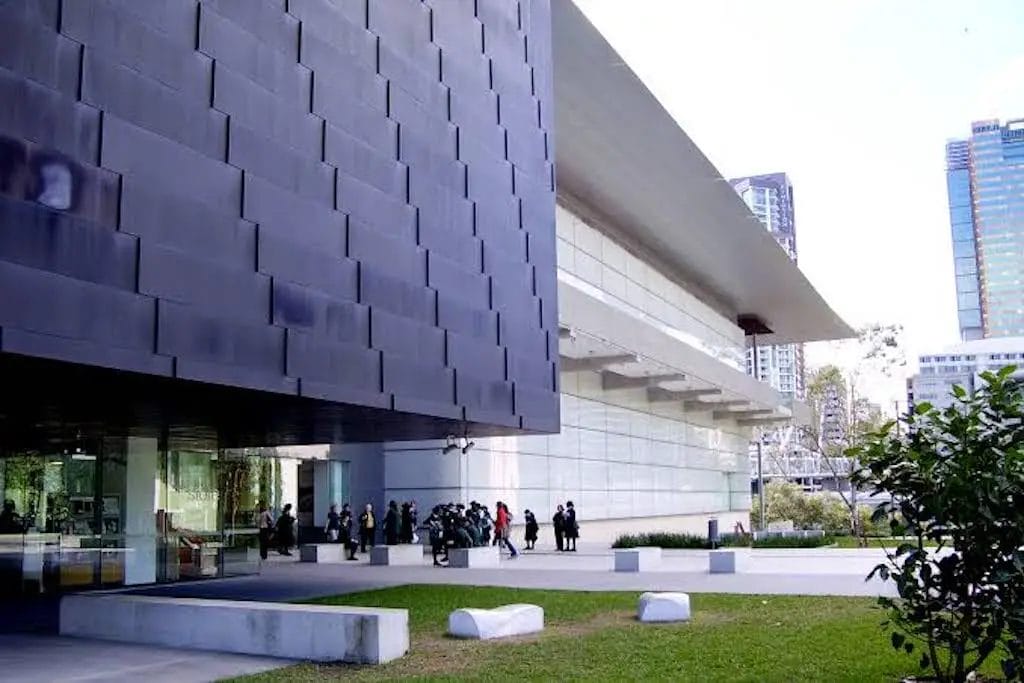 If you are a fan of art then this is a must-see. The building itself is an interesting wooden structure, and the exhibitions on display are some of Copenhagen's best. Grab a coffee in the café in between viewings here.
The gallery only opens at Midday and is closed on Mondays.
3. Hit the Beach
If you are checking out hotels in Østerbro, Copenhagen for the summer months, then you will not want to miss visiting the beach! Svanemølle Beach boasts a pier and is even attended by lifeguards in the summer months. You will nearly forget you are in Northern Europe on a good day on this fine sandy beach.
One of Denmark's most famous sights is to be found inØsterbro. The Little Mermaid can be seen on the Langelinie promenade perching on a rock. In a nod to Hans Christen Andersen's novel of the same name, The Little Mermaid has become an iconic symbol of Copenhagen.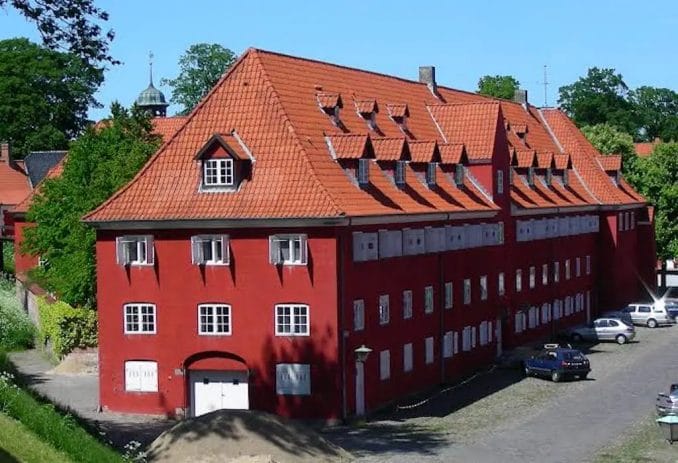 Check out the incredibly well preserved Citadel when in Østerbro. Still a military base, you can walk around the park, check out the buildings and visit a couple of museums in the area.
The park itself is popular amongst locals who come to check out the wide range of birds and ducks that make this space their home.
The Citadel is known as the Kastellet in Danish, and can be visited just after checking out the Little Mermaid.
You can Also take the Copenhagen Card for do more attraction and save money ! Book Copenhagen Card here.
Find the best Osterbro hotels in Copenhagen
Østerbro has a decent range of hotels catering to all budgets. Check them out here!
Hotels in Osterbro Copenhagen –  Top budget hotel
The Rye115 Hotel is a 2 star hotel that gets better reviews than many 4 stars in the area!  This little boutique hotel gets 4.5 starts on many accommodation review sites .
You will find the hotel located near the Parken Stadium and decorated in a traditional style. There is free tea and coffee and a charming outdoor garden in which to mingle with other guests or read a book.
A double room, including an amazing breakfast, starts at €120 in the off season or only €20 more in the high season! A definite bargain and worth checking out. You can book the Rye 115 Hotel here.
Hotels in Osterbro Copenhagen –  Top Mid-Range hotel
The Adina Aparthotel is about a 25 minute walk from the Fælledparken and boasts private apartments with your own kitchen and balcony. Rooms are well laid out and stylishly designed, and guests can get breakfast or dinner in the on site restaurant.
There is also a pool and a gym if you fancy being active – although you will probably just want to put your feet up after a day exploring Østerbro.
A studio room suitable for 2 adults starts at €124 in the off-season and €200 in the high season. You can book the Adina Aparthotel here.
Hotels in Osterbro Copenhagen –  Top Luxury Hotel
For a touch of luxury during your stay in Copenhagen, check out the Charlottehaven Aparthotel. It's not cheap – you have to book 2 nights with doubles starting at €450, but it is worth it.
There is an on site restaurant as well as an excellent swimming pool and sauna. You can even take part in an exercise class if you have enjoyed too much food during your stay !
Rent a bike from the front desk and you can be in Central Copenhagen in just ten minutes as well. You can book the Charlottehaven Aparthotel here.
Osterbro hostels Copenhagen
Østerbro has more of a family vibe, but do not worry if you want to check out a hostel in Copenhagen. Neighbouring Norrebro is a backpacker's dream. There are several hostels in the Norrebro area.
Check out the Urban Camper Hostel for a truly different experience. Opened in 2019, this brand new camping themed hostel offers budget beds in a brand new facility!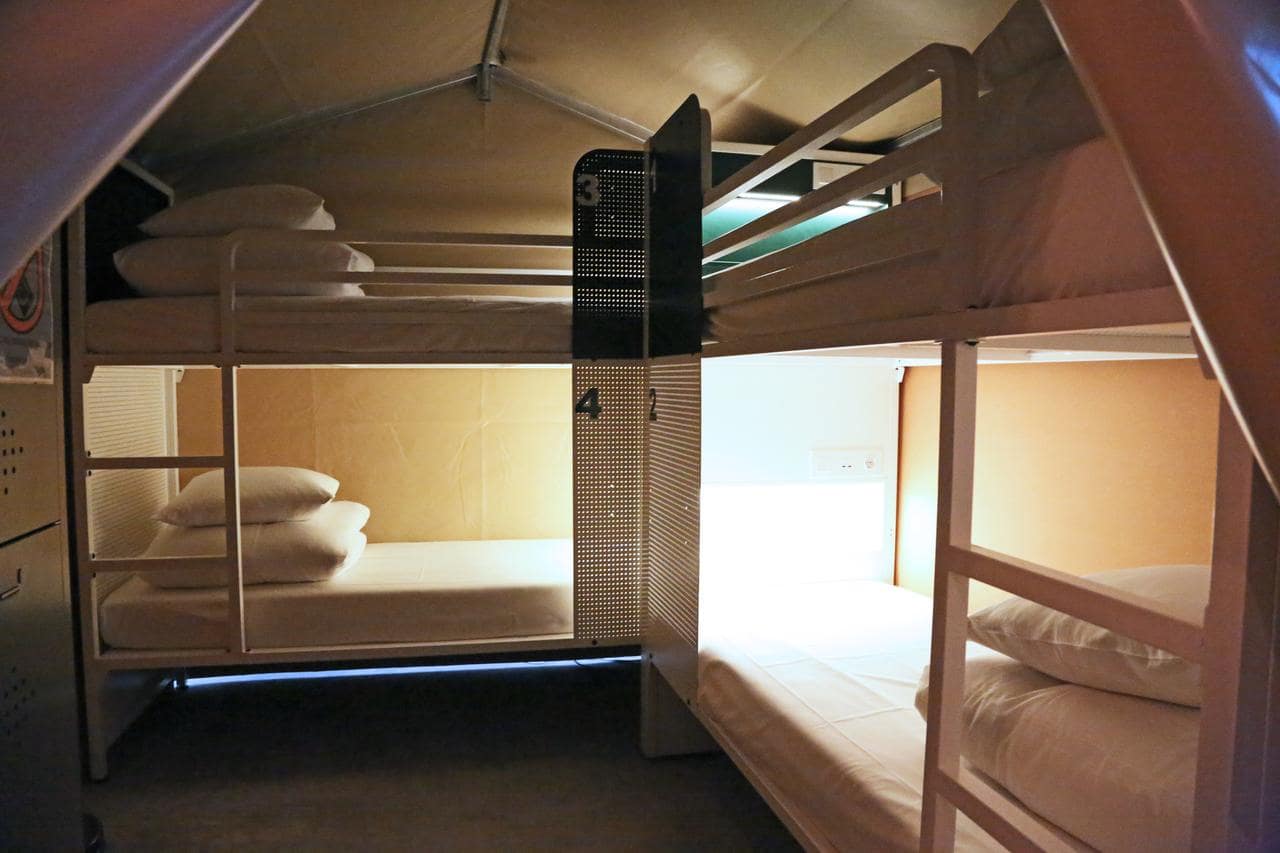 A private double tent with breakfast is only €45 for two people in low season and about €100 in the high season. Shared "tents" start at just €40 in high season. It is located just beside Nørrebro station too so you can get over to Østerbro in just minutes. You can book the Urban Camper Hostel here.
There is also the Globalhagen Hostel is a fun, not for profit accommodation that prides itself on being eco-friendly. Low energy use appliances and a friendly staff make this hostel a great choice. A bed in a mixed dorm starts at just €35. You can book the Globalhagen Hostel here.
Airbnb Østerbro Copenhagen
Those looking to enjoy a bit more space should perhaps consider looking at Airbnb Østerbro Copenhagen. You can rent out an entire property here that sleeps 2 people for just €50 a night.
Even if you are on a budget, Airbnb gives you many options. With beds in apartments on offer starting at just €16 this is a great alternative to a hostel. You can even benefit from the knowledge of a local host, plus have the freedom to cook if you want. This can save tons of money on eating out too!
Bed and Breakfasts in Østerbro
Another great option if you fancy a more homely touch when staying in Copenhagen is a B&B. There are surprisingly few to be found in Østerbro, however check out neighbouring Nørrebro for some decent homestays and guesthouses.
Conclusion
Hopefully you now have an idea of all of the great things to do in Østerbro! If you are travelling with the family, this is a great place in which to stay and explore. A number of the accommodations we have highlighted give you the option to select rooms with little kitchens and living areas. This is the perfect solution for those travelling with young families, or perhaps on an extended stay.
Now, get booking your accommodation in Østerbro and let us knowwhich one you picked!
Related Articles :