Traveling does not necessarily have to be a group activity. In fact, you might enjoy it more if you do it alone. Denmark is a wonderful country to visit solo. Here are 10 fun things to do alone in Denmark:
1. Take a Bike Ride
Denmark is one of the most bike-friendly countries in the world. Copenhagen has an extensive layout of bike lanes and bike paths, so you can get almost anywhere in the city without having to leave the bike lane. Most other cities in Denmark have similar layouts. If you need something to do for the day, simply get on a bike and go exploring.
2. Go Hiking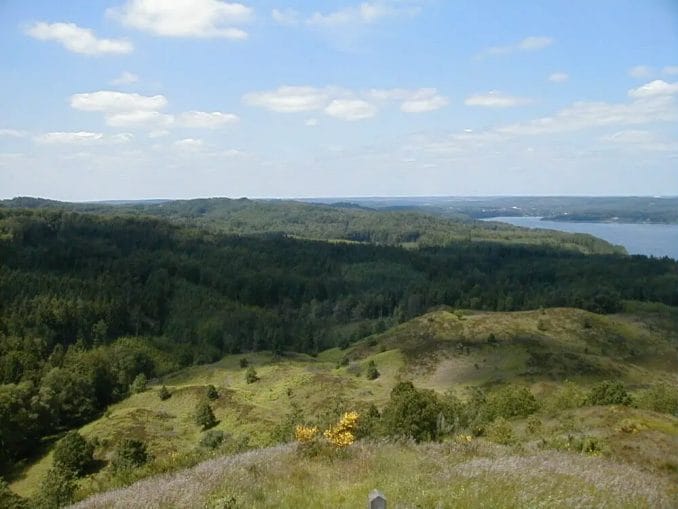 Denmark has plenty of recreational areas for hiking and mountain biking. If you're really looking for a challenge, you should visit the Danish Island of South Zealand, which has the highest cliffs in the country. Make it to the top, and you'll get spectacular views.
3. Relax on the Beach
South Zealand also has a lot of beautiful beaches. But because Denmark is almost completely surrounded by water, you're not far from the beach no matter where you are. The climate in Denmark is not conducive to swimming, but taking a walk along the shoreline is a great solo activity. You can also visit one of the 350 beautiful marinas in the country.
4. Go to a Cafe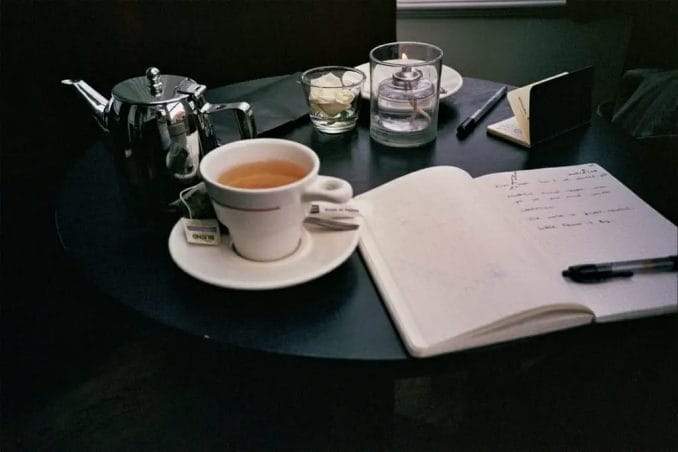 Perhaps you prefer indoor activities to outdoor ones. Denmark has many wonderful cafes where you can sip your coffee slowly, read, write, or just watch the world go by. Sitting in a cafe is a great way to kill time before you head off to evening engagements, or to delay going back out in the cold.
5. Visit a Museum or Gallery
Copenhagen has countless art and history museums that you can explore alone. The Maritime Museum and the National Museum are particularly good choices. You can also find many smaller galleries in Copenhagen, if you're looking for more modern art in smaller venues.
6. Go Shopping
There are several districts in Copenhagen with a high concentration of shops, with everything from antiques to clothing to jewelry. There are also flea markets with unique items and bargain prices. If you want to go to a truly special market, check out the Viking Market, which goes up for a week in May.
7. Listen to Live Music
Denmark has multiple concert venues, including an opera house. If you go solo, you'll have a better chance of getting a last-minute ticket. If you get the opportunity, try to listen to some traditional Danish music, known as spillemandsmusik.
8. Explore the Library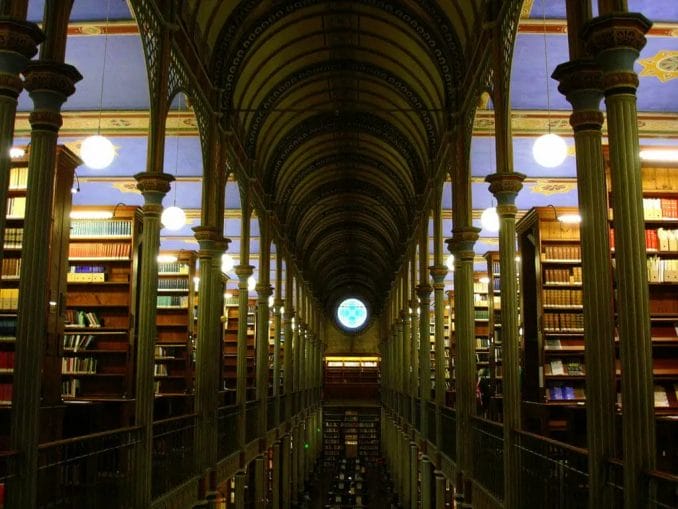 The Royal Library, the most famous library in Denmark, is just as regal as its name suggests. You can appreciate both its marvelous architecture and its impressive book collection, in which you could get lost for hours. If the weather is nice, you can step right outside and take a walk through the Royal Library Garden.
9. Take a Stroll in a Park or Garden
Besides the Royal Library garden, Denmark has hundreds of other beautiful gardens and parks that serve as tourist destinations and community gathering places. Tivoli Gardens is another popular location; in addition to beautiful flowers, it's home to historical buildings and exotic architecture.
10. Go to the Zoo
Denmark is home to the Copenhagen Zoo, one of the oldest zoos in Europe. There is also the Odense Zoo, which is smaller, but has a wider variety of animals. You'll find species at the Odense Zoo that you won't typically find at other zoos. Odense Zoo also takes extra measures to make its habitats as close to their animals' natural habitats as possible.
With these activities on your itinerary, you'll never feel out of place alone in Denmark. With no one to drag you down, the possibilities are endless.
Featured photo courtesy of Alex Berger/Flickr