Denmark is at the forefront of the green wave. Copenhagen bike culture push toward a brighter future is in part due to an increased focus on cleaner energy and technology.
However, the greatest contributor to Copenhagen'sm status as a green capital is an old innovation often regarded as a toy. Copenhagen truly is the biking capital of Europe, as the central district boasts having more bikes than citizens.
A bike is so much more than two tires, and a frame. Copenhagen cycling is a way of life. You'll find the roads, the people, and the landscape to be in tip-top shape. A bicycle is a liberating thing.
You can see what you want when you want. No need to worry about parking, or bus schedules, or rail networks. You may find the journey to be as rewarding as the destination. So when in Copenhagen, do as the Danes do.
In an era where so many major cities are clogged with traffic, Copenhagen has embraced the efficacy of moving one person on two wheels.
Now, this effort is not merely a coincidence.
Copenhagen Bike Culture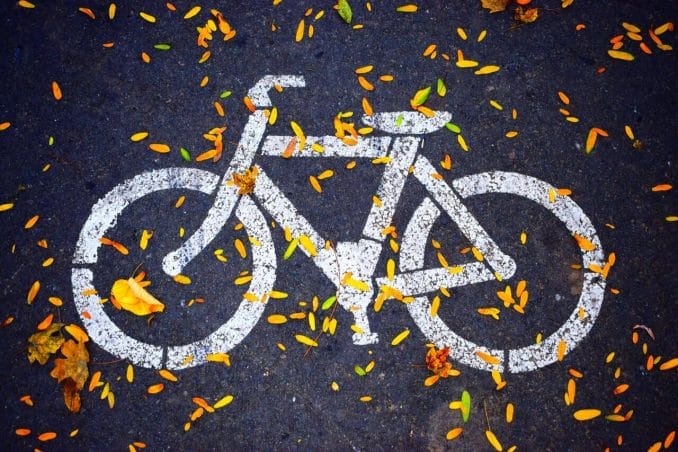 There have been investments in Copenhagen's bicycle culture from the top down. Even the city's basic infrastructure contributes to the pedal-pushers daily commute.
The pipes that carry Copenhagen's hot water are located (by design) beneath the city's bike paths. That way snow will be quickly melted.
Furthermore, Copenhagen features an intricate network of bike lanes that take riders from rural to urban zones free of the dangers of oncoming traffic. Copenhagen was literally designed with the bicycle in mind. The citizens do not take that for granted.
Government statistics show that 50% of Copenhageners commute to work or school on their bikes. This startling number is not just limited to the working class as 67% of the members of the Danish Parliament bike to and from work. In Copenhagen, the bike is the great equalizer.
Citizens of all means and creeds are respected when on the road. So what does this mean for you as a tourist? It's clear the best way to see Copenhagen is on the back of a bicycle. Find out more about racing in Denmark.
Copenhagen Bike Experience
With a bicycle and map an adventurous traveler could see many very distinct parts of the city bike Copenhagen. You can go from the gritty stylishness of Vesterbro, to the peaceful quiet of Frederiksberg, to the zany lifestyle of Christiania, to the beach, and back. All in a few hours.
Obviously, the best time to do a self-guided bike tour is in the heart of summer. Midday in June or July will give you the best chance at the weather Copenhagen's beautiful natural scenery deserves.
But you can find Danes biking in all sorts of inclement weather. Don't be scared off by a little rain. Sometimes in a foreign country, it can be hard to get around without a car, or someone to show you the way. The best part about biking in Copenhagen is total freedom.
If you're riding along and see an interesting shop or café just park your ride outside and take your time checking it out. With a bike in Copenhagen, you are the master of your own experience.
City bike Copenhagen Attractions
All of Copenhagen's attractions are easily reachable by bike:
Tivoli Gardens
The Opera House
Nyhavn
Carlsberg Brewery
the city bike Copenhagen center
All have ample bicycle paths and parking.
History buffs can also ride to the cities many influential sites like:
the National Museum
Ny Carlsberg Glyptotek (magnificent art collection of Carlsberg Brewery founders)
the royal palaces of Amalienborg and Rosenborg.
You can create your own hop-on/hop-off tour based on your interests. Feel free to cruise through Copenhagen's gorgeous green spaces in many of the surrounding and less densely inhabited boroughs.
If you get lost or tired find your nearest metro station. You can carry your bike onto the designated train and ride back to town in a more leisurely fashion. In Copenhagen bike and public transportation are symbiotic.
Copenhagen Bike Rental
Becoming a part of the Copenhagen biking scene is extremely easy. Almost every bike shop in the city center will have bike rental Copenhagen available for around 15-20 US dollars per day.
If you're planning a longer stay, most shops will provide a discounted extended rate. The other option is the ease of the Copenhagen City Bike. Register online and you can save time by just swiping your card at the bike rental Copenhagen station.
There are dozens around the city center and suburbs. For $4 dollars per hour, you can rent a bike with GPS and information about Copenhagen's historic sites. Not getting lost may deprive you of the chance to speak with a Dane. But there's no cheaper guided tour.
Feel free to pick up the bike at one station and return it at another to further customize your tour. Register for your bike and find any other relevant City Bike information at http://bycyklen.dk/en/ .
Kobenhavns Cykler (Copenhagen Rent a Bike)
You can find it easily as it is located at the side of the train station at Reventlowsgade 11. With a deposit of DKK 500(65 €) you can rent a bike for DKK 75 (10 €) a day.
Copenhagen Bike Rental
Turesensgade 10. kld.  1368 Copenhagen K.
Mobile: 26 70 02 29
E-mail: info@baisikeli.dk

The prices differ from time of renting and kind of bike. You can choose from Classic to tour, family bicycles and hybrid bike.
There has been an interesting project in Copenhagen which allows you to ride the bike for free in the city centre. The system is easy: just find 1 of the 125 bike parking areas located in the city centre. You leave a small deposit of DKK 20 coin (around 2.5 €) and you can ride the bike.
These bikes are easy to identify, therefore you should stay in the city centre. If you ride outside the city zone you might be fined by the police! When you finish, just take the bike to one of the 125 parking zones and get your deposit back.
Copenhagen Bike Tour
Some people prefer the structure and information that only a human guide can provide. While it will undoubtedly be more expensive, and perhaps a bit more strenuous, Copenhagen has a variety of bike tour providers offering unique takes on the classic bike ride.
The tours often have distinct focal points. From street art to architecture, to nature parks, or history, you can find a tour that fits your inclinations. Many of the bike rental Copenhagen shops also offer tours, so you can get off to a rolling start.
While these bike tours can cost around 40-50 dollars, you will get the distinct pleasure of a guided tour with information relayed by a Copenhagen bike enthusiast. It will be better than any guidebook, or video.
So, find a tour company that fits your needs, either edgy or outdoorsy. And match that with your budget. Whether self-guided or professionally led a Copenhagen bike tour is the best way to see the entire city.
The bike is a symbol of Denmark's openness. People on bikes are all equal, from parliamentarians to panhandlers. The streets are wide and accessible. The scenery is breathtaking. A ride around Copenhagen will show you what "Going Green" actually means.
City Bike Copenhagen Sharing System
Bycykler København is the bicycle sharing system in Copenhagen which allows anyone to borrow a bicycle for free. All you have to pay for is a minimal refundable deposit of 20 DKK.
These special bikes are gearless to keep them within city limits. And they have puncture resistance tires to reduce maintenance. This concept has been ongoing for the past 15 years. Currently, there are 110 bicycles stands in the city including S-trail stations.
The project was initially implemented to reduce bicycle theft. But being the Green City that they are, Copenhagen decided to utilize the campaign to encourage more people to ride a bike instead of taking a car. Or instead of using other motorized forms of transport.
Throughout the years they have been implementing a Cycle Policy that would increase the number of people who take the bicycle to work. This scheme aims to increase the comfort and safety of Copenhagen cycling.
Copenhagen Bicycles & Infrastructure
The city bike Copenhagen has created cycle paths, greenways, bridges and parking areas to make Copenhagen cycling more convenient. Even tourists find see it as a tourist attraction. They enjoy going around the city in these colorful and trendy bikes.
This bike culture model is an inspiration to large cities such as Melbourne and New York, who have placed bike lanes to encourage cycling. Take pleasure in the unlimited use of these Copenhagen bicycles during the day and in summer months.
If you do decide to go for a ride, do not forget the following traffic regulations:
Don't bike in pedestrian streets 
Do not bike in zebra crossings
Don't bike on sidewalks 
Do not bike in parks 
Don't bike after dark
Keep to the right 
Don't lock them with your own locker.
Don't ride the citybike out of the citybike zone.
Visit for more information and green cycle routes Copenhagen.
Is Copenhagen Bike-Friendly City & Best for Cyclists?
Both Copenhagen and Amsterdam can be proud of their impressive cycling statistics and ongoing investment in biking infrastructure.
A good third of Copenhagen's commuters bike to work every morning. In Amsterdam over 50% of the commuters go by bike. The capital of Denmark already has so many things to be proud of.
It is home to the headquarters of many companies in the information technology sector and it has:
several prestigious universities
international scientific research centers
some of Europe's oldest amusement parks
Now, the latest goal of Copenhagen is to become the best city in the world for cyclists. Currently, one third of the city's population is using the bicycle to go to school, to work and to universities.
It also has 350 kilometers of dedicated cycle routes around the city and even on the outskirts. In addition, the cyclists in this wonderful Scandinavian city are given priority over cars and pedestrians at major junctions and traffic lights.
City Bike Copenhagen & Climate Changes
As the city prepared to host the first-ever United Nations' Summit on Climate Change in 2009, officials of the Denmark capital were bent on pushing the bicycle lifestyle. Also encouraging half of all commuters to use bikes by 2015.
To achieve this objective, the city has taken the first step by fixing up two of its main bridges. One is exclusively for cyclists while the other bridge was prepared for having double-cycle lanes on both sides.
Andreas Rohl, the person managing the Copenhagen cycling program pointed out that other than promoting an environment-friendly way to travel around the city, using the bicycle is also a very safe alternative.
Studies have shown that when more people travel by bike, the safety of each individual cyclist is even more enhanced. Rohl added that the risk of an accident when traveling by bicycle has been cut by 65 percent since the middle of the 1990s.
Another major advantage of Copenhagen cycling is its positive health effect. So not only does it cut carbon emissions and promote road safety but using the bike also promotes a healthy lifestyle. This campaign was heard during the UN climate summit and the first international cycling conference in Copenhagen in 2010.
Copenhagen Bike Culture on Exhibit
Denmark is one of the world leaders in having a successful biking lifestyle. The bike is regarded as a major means of transportation in the country and dedicated bicycle paths are in place to accommodate people who want to pedal their way around the towns.
Other countries have followed this example not only as a way of cutting back on carbon emissions but also a healthy form of lifestyle. The Danish capital of Copenhagen is where Denmark's bike culture started.
In fact, an exhibition was held at the Museum of Copenhagen detailing how the bicycle lifestyle in the city began and how it evolved over the years. The exhibit was held in 2010 and followed the history of the bicycle culture starting from the Draisine to the more modern bike. It also showcased bikes in art, literature, and pop music as well as personal narrations about biking and the city from contemporary Copenhagen residents.
Biking became common in Copenhagen at the start of the 20th century. It was, however, in the 1980s when separate cycle paths were constructed to allow people to freely bike to and from their destinations. Today, the capital has 350 kilometers of separate cycle lanes and 20 kilometers of on-road cycle lanes.
Unique Copenhagen Bicycles
As biking is a way of life in Denmark, it isn't surprising that the country has also produced its own unique Danish/Copenhagen bicycles.
One is the Long John, also known as the freight, carrier or cargo bike. This type is meant to transport large loads and has a cargo area or carrier. The carrier can be a box, a flat platform, or a wire basket.
The other Danish invention is called the Christiana bike. This is similar to the Long John but is meant to carry children in the front part. Its name was derived from a part of Copenhagen known as Christiana where this type of bike was invented and where only bicycles are allowed to be used for transportation.
In addition, bike enthusiasts to include the well known and also the less known city residents shared their personal experiences in Denmark's capital.
   
City officials today are very aggressive in promoting the benefits of Copenhagen bicycles not only among the local residents but among foreign tourists as well. Dedicated bicycle lanes and paths have been expanded to accommodate more bikes. And to encourage people to use this transportation on a daily basis whether for work or leisure.
Guided bike tours are also available for tourists wishing to explore Copenhagen. More experienced cyclists can take their own tour at their own pace and time. It's absolutely safe to take a bike tour with special bike lanes and green cycle routes Copenhagen in place all around the city and nearby areas.
Copenhagen Bike ID Chip to Help Trace Lost Bikes
Not all cities around the world are crime-free. No matter how beautiful the place is and friendly its people, there are bound to be some forms of illegal activities. Copenhagen, the capital of Denmark, is no exception. There was a big Copenhagen bike problem when it comes to thefts.
This city where the mermaid of Denmark sits has recently been plagued with incidents of bike theft. In 2008 alone, more than 19,000 Copenhagen bicycles were reportedly stolen and not all have been recovered. Getting back the bikes to their owners is quite a task especially without any idea where to start the search.
The city council has expressed concern over this bike theft issue. And has developed a high tech project with the assistance of the Technical University of Denmark. The project involves the use of an identity chip that will be installed on every bike. The device can be scanned by the electronic readers of the traffic enforcers.
City Bike Copenhagen Anti-theft Rules
This newly developed identity chip will be placed inside the rear reflector of the bike. It will have all the details of the owner there and in case the bicycle gets stolen, the law enforcers will be able to trace the bike's whereabouts.
The owner just needs to report the theft to the city council website and automatically, the chip will be activated. What happens next is that an alert will be sent to the traffic warden's scanners. And an email will be sent to the owner once the bike is within the vicinity of the traffic enforcers. The location of the bike will then be identified and police can search for it.
Initially, in 2009, the city council gave out 600 registration chips to the public for free. The first batch was released on the City Hall Square between 3 p.m. and 7 p.m. in the presence of Lord Mayor Ritt Bjerregaard. The city council planed to distribute 5,000 more chips in the coming years.
Bike, Generate Power and Eat for Free Program
Want to experience fine dining without having to pay for it?
The Crowne Plaza's Cycle for Your Supper Copenhagen bike program run for a year in 2010.
Under this special eco-friendly program which started in June, guests who stayed in the Crowne Plaza Copenhagen Towers used the two exercise bikes installed there. By doing so, they helped generate electricity within the building. And those who are able to achieve more mileage get a free meal at the hotel's restaurant.
The idea is to allow hotel guests to stay fit while at the same contribute to the global campaign against global warming by reducing carbon emissions. They literally were competing against the solar panel system of the establishment. While they were riding a bike, guests kept track of the amount of electricity they have generated on the screens mounted on the bicycle's handlebars.
So, how much electricity was needed to get a free meal?
Attaining at least 10-watt hours of electricity or more enabled a bike user to enjoy a complimentary meal worth $44 specially prepared at the hotel. Approximately 100-watt hours could be achieved by one guest if he or she cycles at a speed of 19 miles per hour for about 60 minutes.
The Crowne Plaza Copenhagen Towers is committed to staying carbon neutral. In fact, it's one of the modern green buildings in the Danish capital with the first cooling and heating system in Denmark that utilizes ground water. It also has the biggest solar panel park in the entire Northern Europe.
FAQ – Frequently Asked Questions
How many bicycles there are in Copenhagen?
There are more bicycles than people according to Wikipedia. There are 560.000 bicycles in the city.
Are city bikes free Copenhagen?
There are different paid and free options when it comes to grabbing bikes. Check Bycyklen for more info.
Where to rent a bike in Copenhagen?
In Copenhagen, you can rent a bike from one of these: Copenhagen Bicycles, Bike Rental Copenhagen, or the Donkey Republic.
How to get a bike in Copenhagen?
There are two options. You can rent one from bike rental companies or buy one for cheap.
How did Copenhagen become a cycling city?
Copenhagen has a status as a green capital. Also, it has always been focused on people's health and a brighter future when it comes to the environment.
Related articles: