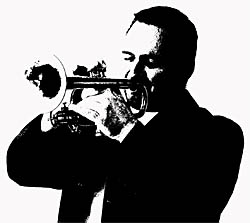 Jazz music filled the air of Copenhagen Denmark last week and the people who experienced it were on in saying that they had a grand time listening to live jazz music. This music festival has long been a part of Denmark history and has become a major tourist attraction in the country's capital especially during the summer season.
Since 1979, Copenhagen known as one of Europe's oldest capitals, has been the center of the jazz festival. This event features the playing of live modern jazz music at many parts of the city such as the street corners, squares, city parks, at clubs and cafes, concert venues and open air spaces. For 10 straight days, jazz is in the air in the Copenhagen city with over 200,000 visitors taking part in the musical events as well as concerts.
This internationally famous jazz festival is now on its 31st year. This year, tributes to the grand masters of jazz were a major feature of the event in addition to the salute to modern jazz. Among the jazz legends honored in the big event were Nina Simone, Ben Webster, Charles Mingus, John Coltrane and the creator of Danish jazz music Aura.
If there's any jazz festival in the world that devotes a lot of time to holding jazz music events, it has to be this Copenhagen fest. Every day, musical performances take place in many parts of the city from street squares, parks and other open air spaces. It is worthy to note that Danish musicians also take an active part in this yearly activity to showcase their talents to local and foreign tourists.
Another admirable act here is the jazz concerts held exclusively for young children. The Jazz for Kids had five days devoted to concerts, workshops and other new events for kids. Children, especially the musically inclined ones, can learn to appreciate music when exposed at an early age.