This is a guest post by Peter Fogtdal, the winner of our Denmark.net Jazz Weekend competition. Peter was in Copenhagen for the Jazz Festival last weekend.
I never liked jazz.
I'm a rock n' Roll, reggae, gospel kind of guy. I want tunes I can hum to, I don't want to listen to five hour long saxophone solos by self absorbed crack addicts. They make me fall asleep – mostly the crack addicts, not the saxophones.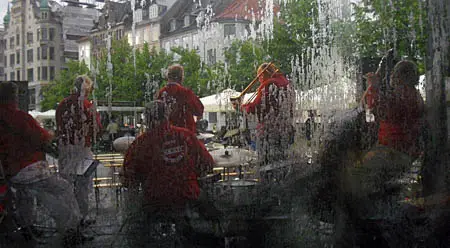 However, I do love the blues. How could I not?  I'm Danish and we Danes like to whine about everything. Blues is a constructive way of complaining about heart breaks, death, and the rising prize of tomatoes.
I also like Dixieland music. My mother was a huge fan of Ella Fitzgerald and  Louis Prima – I Ain't Got Nobody was the national anthem of my youth.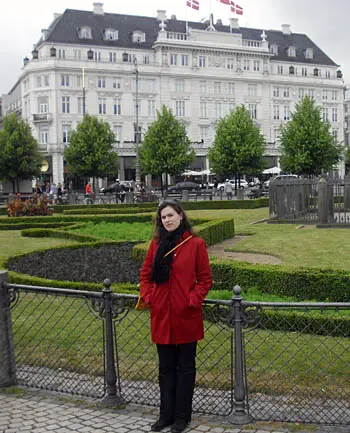 So I'm going to take it all back, I actually like jazz. And I certainly love Copenhagen's Jazz Festival, especially when I'm allowed to stay at Hotel D'Angleterre in the middle of Copenhagen.
That's right, my girlfriend and I  just stayed at D'Angleterre for a long weekend because I won Denmark.net's blog contest. I submitted my insulting piece, Denmark for Dummies: A Superficial Introduction to the Happiest Nation
on Earth. And they picked me.
Thanks, Denmark.net. You rock.
So did the last weekend of Copenhagen's Jazz festival, by the way.
As always, it was a great event with more than 600 concerts. Big names like The Blind Boys of Alabama and Chick Corea graced our city along with local bands on every street corner. Most of the audience seemed to be older people – jazz doesn't appeal much to the young. Maybe that's why they did Jazz for Kids – a way to get adolescents addicted to swing instead of heroin?
Whether it works or not, I have no idea. All I can say is that Copenhagen's Jazz Festival is a wonderful event. No matter where you turn, you run into a sweaty bass player. You even got bands in the canal boats. I wouldn't be surprised if you'd find a Dixieland trio in one of the public toilets.  When we Danes throw a festival, we mean business.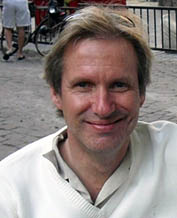 So Copenhagen Jazz Festival is here to stay. And hey, I would love to come back next year. Just let me return to D'Angleterre again.
I mean, that hotel was good enough for Michael Jackson, Imelda Marcos, Sean Penn, Winston Churchill, and Hermann Göring, so it's good enough for me.
Peter H. Fogtdal is a novelist from Copenhagen who has written twelve novels in Danish. Three have been translated into French, two into Portuguese, and one into English, THE TSAR'S DWARF. He maintains a funny blog DANISH ACCENT, http://fogtdal.blogspot.com.