As part of Denmark's efforts to help in the worldwide campaign to preserve the environment, a new type of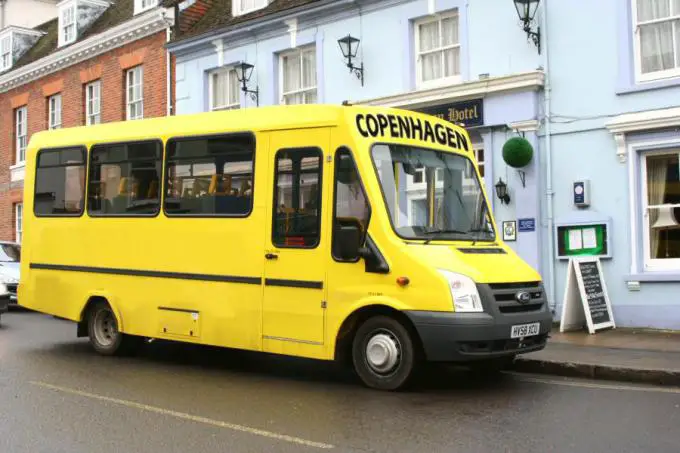 public transportation will soon be launched in Copenhagen. News in Denmark says the vehicle is not of the usual size because it's smaller but will be very helpful in transporting people to routes not usually serviced on a regular basis.
Transport company Movia will introduce in the coming days its minibuses run by electricity. These small buses can be distinguished not only by their size but by their yellow color as well.
There are many unique things about this mini bus reportedly worth 2 million kroner each. First of all, it is eco friendly as it is powered by electricity which means it emits less harmless chemicals such as the carbon monoxide. Emissions from these mini buses are expected to be lower than the regular sized vehicles at only 258 grams per kilometer compared to the 1,700 grams per kilometer to the bigger buses.
Secondly, it is not noisy to operate. The electric battery of each bus will be charged overnight at the transport company's garage. The vehicle seats 20 people and will traverse the less serviced city centre streets.
Initially, there will be 11 mini buses that will accommodate commuters in the capital of Denmark. Last week, Lord Mayor Ritt Bjerregaard launched the number 11 CityCirkel line where these small vehicles will pass through. When these mini buses become operational, they will depart every seven minutes from various stops specifically at Kongens Nytorv Square, Norreport Station and Central Station. On areas where there are green dots along the pavement edge, the bus can stop to take in passengers.
Tickets for the mini buses will be the same as that used by the regular bus routes such as the S-train and Metro. Mayor Bjerregaard, however, would like the mini buses to be free for the public.