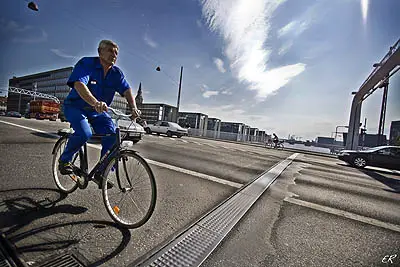 Hats off one more time for Copenhagen! After grabbing the top 3 spot in the world's Best Restaurants list, here comes another record breaking news on the Danish capital.
This latest achievement makes Denmark the best city in the Nordic countries. This time, it's about the city in its entirety and not just a part of it.
A new U.S. survey covering 215 cities around the world has ranked Copenhagen in the third spot again. The survey done by Mercer, an HR company based in the United States, was aimed at listing the Best Cities in the world.
Copenhagen gained its third ranking for the best infrastructure category. For the infrastructure category, Mercer considered several factors including favorable traffic conditions, electric supply, water availability, telephone and mail services. Singapore got the number one spot in this category followed by Germany's Munich in second place.
It is really no surprise that Copenhagen did well in the infrastructure category because in the traffic aspect alone, it is already an achiever. The city has a very organized system plus it has a successful bike program that encourages people to bike to and from their destinations whether they're off to work or for a tour of the city.
The Danish capital made it to the 11th place in the best cities category where Vienna, Zurich and Geneva were the top three and Baghdad in the bottom. Copenhagen earned 106.2 points, actually just a few points behind top scorer Vienna's 108.6 points. Iraq's capital Baghdad got only 14.4 points putting it at the lowest spot.
Mercer took into account 39 various factors in determining the world's best cities gauging it against New York City. The different factors considered include the environment, educational opportunities, political climate, selection of basic commodities and overall climate. Copenhagen did very well in maintaining its 11th ranking since 2007.